Thailand Set for Advance Voting despite Rally Disruption
TEHRAN (Tasnim) - Thai voters are due to cast advanced ballots on Sunday despite plans by opposition demonstrators to surround polling stations and uncertainty over whether controversial elections will ultimately go ahead.
January, 26, 2014 - 17:37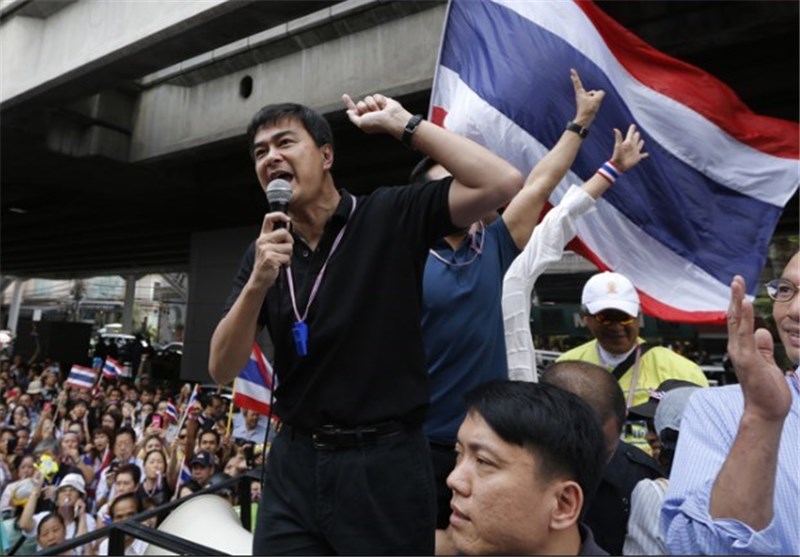 Over two million people are registered for the advanced vote ahead of the February 2 election, which was called by Prime Minister Yingluck Shinawatra in an attempt to defuse rising political tensions after weeks of mass anti-government protests.
Demonstrators, who have staged a near two-week so-called "shutdown" of the Thai capital in an effort to derail the vote, have rejected the election and vowed to congregate around polling stations.
They want to topple the government and install an unelected "people's council" to implement loosely-defined reforms that they hope would rid Thailand of the influence of ousted former leader Thaksin Shinawatra -- Yingluck's older brother.
There is mounting uncertainty over whether elections will take place on schedule, after the country's Constitutional Court on Friday ruled that the February polls could legally be delayed because of the crisis, AFP reported.
Yingluck, who has so far refused to resign or delay the poll, is set to meet Election Commission officials on Tuesday.
The commission, which has called for a delay to the poll on several occasions, has said the advance voting will still go ahead.
But the group's secretary-general Puchong Nutrawong said individual polling stations could decide to postpone voting for a week "if there is blockade or roadblock or any sign that violence could happen".
Nine people have been killed and hundreds injured during nearly three months of protests that have sparked international concern and investor fears over the country's economy.
Sunday's advance voting is seen as a litmus test for the possibility of holding the election without violence.
Protesters have said they will surround polling stations from early morning, but insist their actions will not obstruct voters.