Mursi Arrives for Trial over Egypt Jailbreak
TEHRAN (Tasnim)- Egypt's toppled president, Mohamed Mursi, arrived in Cairo for a trial over prison breaks in 2011, according to the state news agency.
January, 28, 2014 - 14:01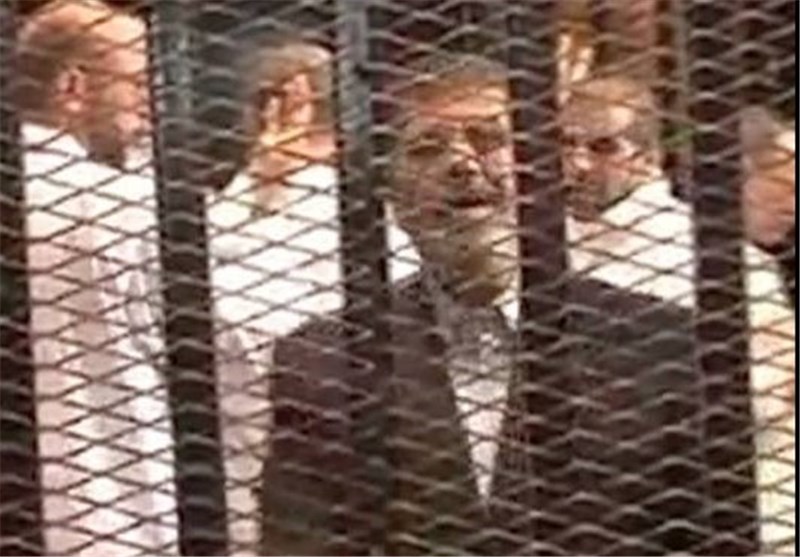 The MENA agency report on Tuesday said Mursi flew by helicopter from Borg al-Arab prison in Alexandria, while some 130 others were driven to Cairo.
The case is rooted in the 2011 escape of more than 20,000 inmates from Egyptian prisons.
Mursi was accused, just before his removal by the army last year, of colluding with "foreign forces" to allow him to break out of a high-security prison near Cairo.
He was being held in custody after a roundup of Muslim Brotherhood supporters during the uprising against the regime of Hosni Mubarak.
A lawyer has said the trial appears aimed at "denigrating" Mursi and his Brotherhood group.
It is Mursi's second court appearance since Egypt's popularly backed July 3 military coup. He missed a January 8 hearing in another trial after security officials said bad weather grounded a helicopter meant to bring him.