Ukraine's Political Crisis Requires Homegrown Solution: Iran
TEHRAN (Tasnim) – Iranian foreign ministry spokeswoman said foreign interference could never be helpful in settling the recent unrest in Ukraine, and expressed confidence that the Ukrainian government and nation can overcome the problems by themselves.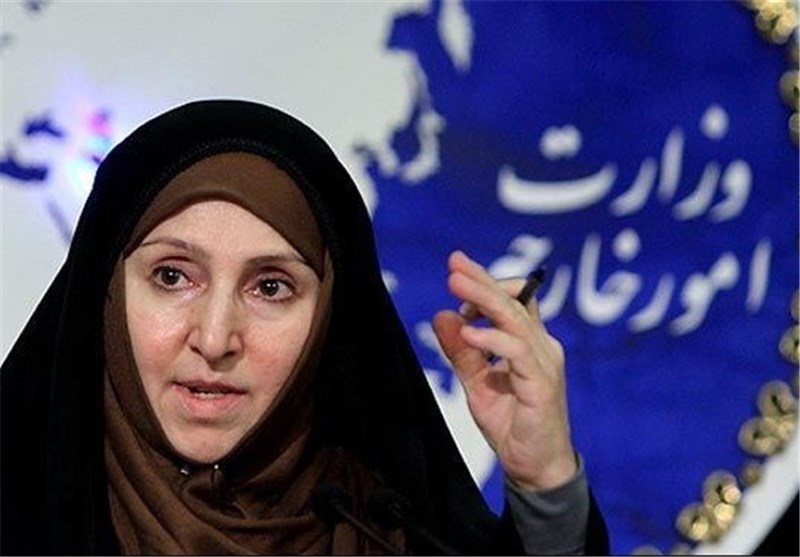 "We believe that the Ukrainian nation and government have the ability and self-esteem to resolve their problems alone," Marziyeh Afkham said in her weekly news conference in Tehran on Tuesday.
She said Tehran is closely monitoring the developments in the east European country, and expressed the hope that the talks between Ukraine's officials and the opposition would end in peaceful results.
Ukraine has witnessed anti-government protests since November, after President Viktor Yanukovich refrained from signing a deal, known as the Association Agreement, with the European Union following pressure from Russia.
The Iranian spokeswoman further hoped that foreign countries would stop interference in Ukraine's internal affairs, saying, "The foreign interference would certainly not be helpful."
"The crisis could surely be settled through peaceful approaches," Afkham added.
A huge crowd of demonstrators on January 23 surrounded the US embassy in the Ukrainian capital of Kiev, protesting against Washington's meddling in the country's internal affairs.
Several thousand demonstrators took part in the event, urging the US to "stop sponsoring" mass unrests in Ukraine.
In the latest development in Ukraine, President Yanukovich and the opposition have agreed to scrap the anti-protest laws that sparked massive violent demonstrations in the country.
This was announced in a statement published on the presidential website on Monday following a meeting between Yanukovich and opposition leaders for the second time this week.