Threatening Iranian Nation "A Grave Mistake": Top Commander
TEHRAN (Tasnim) - Chief of Staff of the Iranian Armed Forces Major General Hassan Firouzabadi on Tuesday underlined that threatening the Iranian nation with "the military option" is a grave mistake, adding that the US is unable to take action against the country.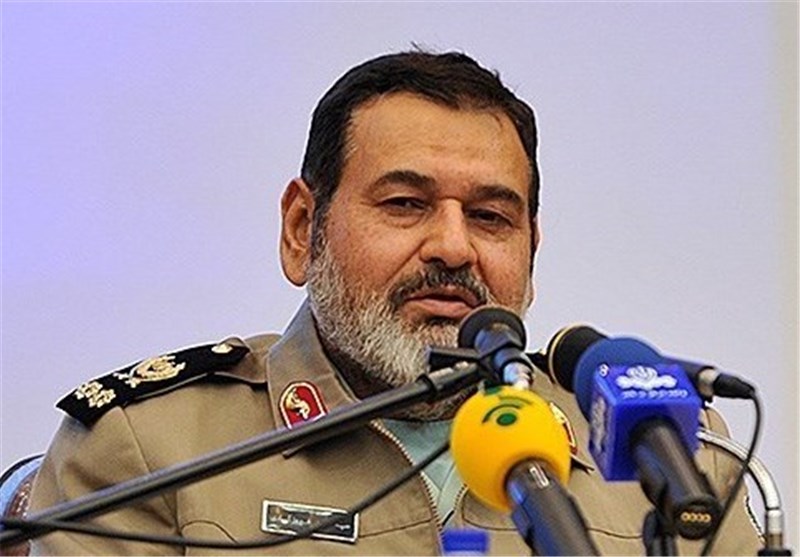 Addressing a gathering of senior commanders of Iran's Armed Forces, Firouzabadi said the US rhetoric of "the military option being on the table" has become a joking matter among nations.
His remarks came in reaction to US Secretary of State John Kerry's insistence that the military option against Iran is still on the table.
Last week, Kerry said in an interview with Al-Arabia network that if Iran resumes uranium enrichment beyond the five-percent level, "then the military option that is available to the United States is ready and prepared to do what it would have to do."
The Iranian top commander further called on the American officials to look back and remember why the United States has never dared to launch an attack on Iran despite all the threats and the deployment of forces and equipment to the region.
"Why are the Americans talking today about something they have not been able to do so far and will never be able to do, either?" he queried.
He underlined that the Iranian nation and Armed Forces are fully prepared to confront "any American plot" and make the one that threatens Iran regret it.
Firouzabadi also said that the Americans had better pursue diplomacy within the framework of the Geneva agreement and avoid hampering the negotiations by making absurd and hollow statements.
Tehran and the G5+1 (also known as P5+1 or E3+3) had on November 24 reached a six-month deal, know as Geneva agreement, on Iran's nuclear program. The breakthrough deal, which has come into effect since January 20, stipulates that over the course of six months, Iran and the six countries will draw up a comprehensive nuclear deal which will lead to a lifting of the whole sanctions on Iran.