Syria Peace Talks Unravel after 'US Military Aid' Accusations
TEHRAN (Tasnim) - The fourth day of the Geneva 2 peace negotiations has been halted earlier than scheduled following a fierce exchange of accusations from both the opposition and the Syrian government over the alleged resumption of US military aid to the rebels.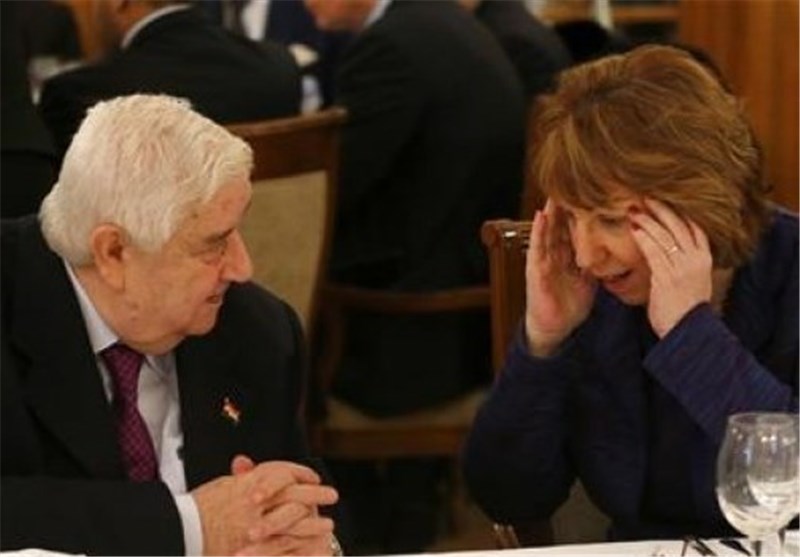 The talks were cut short by the UN-Arab League mediator Lakhdar Brahimi following the morning session when the opposition delegation rejected an official complaint note presented by the Syrian government delegation criticizing the resumption of US aid.
"We believe this is not the best present to the Geneva conference," said Faisal al-Mikdad, Syria's deputy foreign minister, calling the American decision "another manifestation" of US support for "terrorist groups" in Syria.
"This proves again that the United States is not interested in the success of this process, and we believe the US has to desist and stop its claims that it is interested in the success of this conference," he told reporters following the meeting, RT reported.
The statement of condemnation said that the US, by choosing to arm rebels, made a "provocative decision" in violation of the Security Council resolution no. 1371, as weapons supplied will end up in the hands of extremists such as al-Nusra Front and the Islamic Front. The statement noted that the timing of this decision was truly surprising, as it serves "as a direct attempt to obstruct any political solution in Syria."
On Monday, Reuters reported that "moderate" Syrian rebel factions are being armed by the United States after the US Congress secretly approved the measures.
Weapons which allegedly reach Syria via Jordan include a variety of small arms, and are believed to include anti-tank rockets and shoulder-launched surface-to-air missiles.