Putin: Russia to Await New Ukraine Gov't before Implementing Rescue
TEHRAN (Tasnim) - President Vladimir Putin raised the pressure on Ukraine on Wednesday, saying Russia would wait until it forms a new government before fully implementing a $15 billion bailout deal that Kiev urgently needs.
January, 30, 2014 - 13:48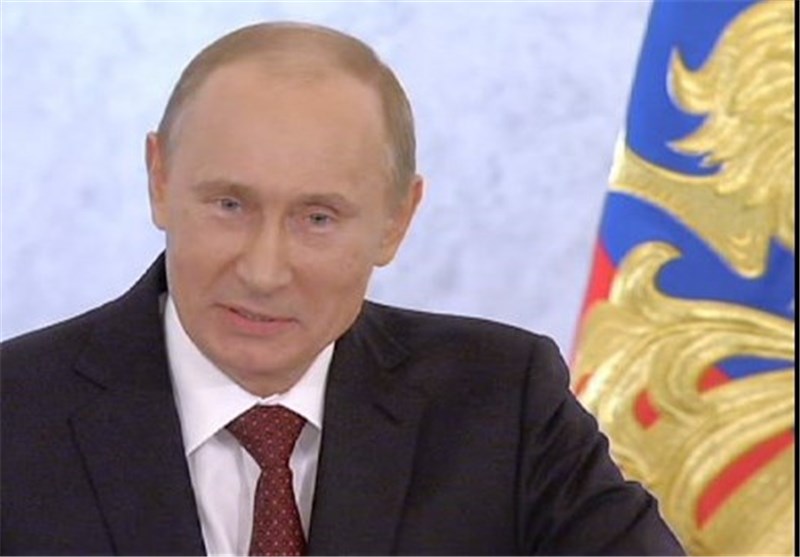 Putin repeated a promise to honor the lifeline agreement with Ukraine in full, but left open the timing of the next aid installment as Kiev struggles to calm more than two months of turmoil since President Victor Yanukovich walked away from a treaty with the European Union.
A day after Prime Minister Mykola Azarov resigned on Tuesday, hoping to appease the opposition and street protesters, Russia tightened border checks on imports from Ukraine in what looked like a reminder to Yanukovich not to install a government that tilts policy back towards the West.
Ukraine's new interim prime minister promised to try to limit the economic damage inflicted by the sometimes violent street protests, and said he expected Russia to disburse a further $2 billion aid installment "very soon".
Putin had less of a sense of urgency. "I would ask the (Russian) government to fulfill all our financial agreements in full," he said, repeating a promise made on Tuesday after the government resigned in Kiev, Reuters reported.
However, he signaled that the latest installment was on hold in remarks he made during a meeting with senior government officials, extracts of which were broadcast later on Russian TV.
"Let's wait for the formation of a Ukrainian government," he said, before telling the meeting, "But I ask you, even in the current situation, not to lose contact with our (Ukrainian) colleagues," adding that discussions should continue before a new government is formed.
Putin agreed to the aid package with Ukraine in December, throwing the ex-Soviet state a lifeline in what the opposition and the West regard as a reward for scrapping plans to sign political and trade deals with the EU and promising to improve ties with Russia.