Iran's Zarif Says Obama Remarks for 'Domestic Consumption'
TEHRAN (Tasnim) - President Barack Obama had some sharp language on Iran in his State of the Union address, but Tehran saw it mainly as tough talk for a domestic audience.
January, 30, 2014 - 17:11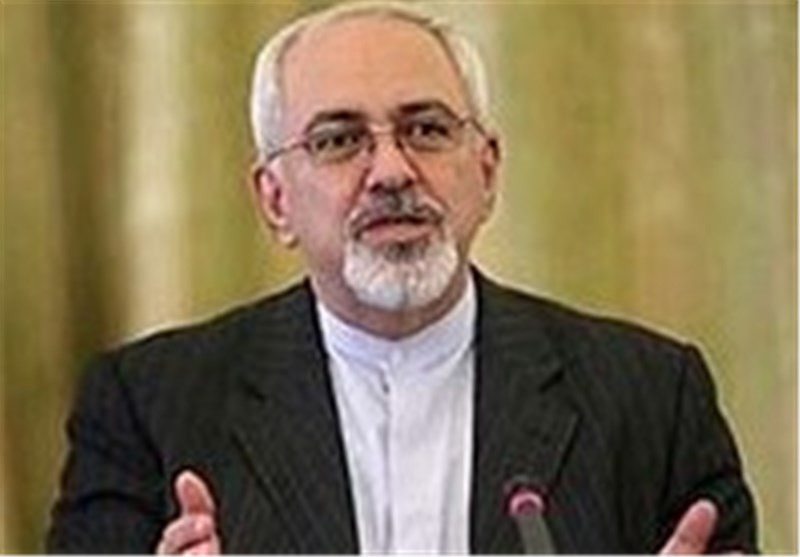 CNN's Jim Sciutto met with Iranian Foreign Minister Mohammad Javad Zarif in Iran to get his first-hand response to Obama's speech on Tuesday night in which he said American diplomacy - backed by pressure - has "halted the progress of Iran's nuclear program."
Obama also stressed that international talks aimed "at preventing Iran from obtaining a nuclear weapon" will not be easy and may not, in the end, succeed.
Zarif said in exclusive comments to CNN that such statements by the White House and the State Department are meant for a domestic audience.
"It doesn't matter how the Americans try to spin it for domestic consumption. When it comes to Iran, it does matter," he said.
Iran says its nuclear program is peaceful, but the United States and other international powers believe it is trying to build a nuclear bomb.
An interim agreement negotiated between the United States, other world powers and Iran that took effect this month froze part of its nuclear program and rolled back some capabilities in exchange for some easing of international sanctions.
The six-month agreement laid the foundation for talks in Geneva on a longer-term accord.