Deputy FM Blames Geneva 2 Failure on US Biased Attitude
TEHRAN (Tasnim) – An Iranian deputy foreign minister said analysts had already foreseen that the Geneva 2 conference on Syria is doomed to failure in the wake of the US biased policies and the arrangement of the opposition figures in the talks.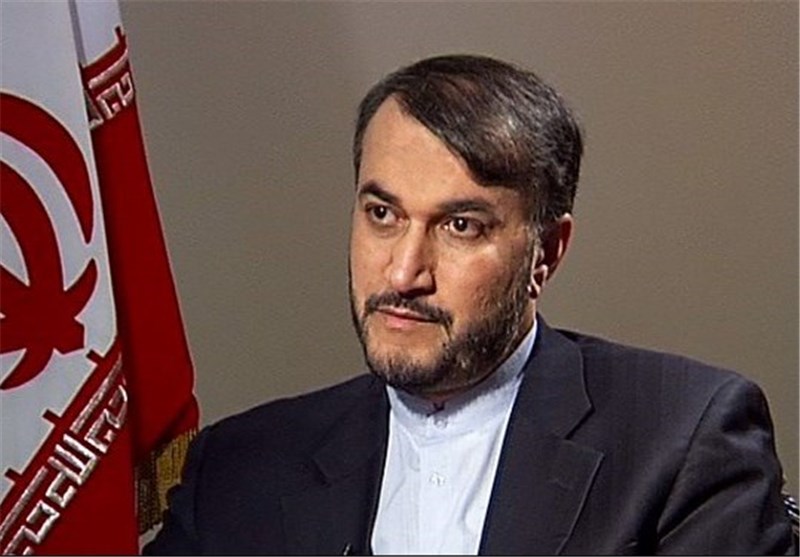 "It was clearly evident for the experts that the Geneva 2 conference would not succeed," Iranian Deputy Foreign Minister for Arab and African Affairs Hossein Amir Abdollahian said in a television talk show on Thursday night.
Explaining the reasons behind the failure of the Geneva 2 meeting, he said the process of picking the Syrian opposition figures for the conference was not based on reality, adding that the West just singled out certain figures who were linked to the extraneous groups.
Secondly, Amir Abdollahian said, a group of the opposition left the talks, something he described as corroborative evidence that the talks would not yield results.
And the third reason behind the futility of the Geneva 2 conference is that Washington sought to achieve its own desired results from the talks, the deputy minister added, and asserted that the US has failed to achieve what it has been after over the past three years.
The conference with the aim of finding a way out of the impasse in crisis-torn Syria opened in the Swiss town of Montreux on January 22.
The opposition, receiving support from the western countries, demands that Syrian President Bashar al-Assad hand over political control to a transitional government.
Syria's legitimate government, however, rejects the demand, insisting that the so-called Syrian National Coalition is not a representative of the Syrian opposition.
On Wednesday, UN-Arab League Special Envoy to Syria Lakhdar Brahimi said there is a "quite large" gap between the rival sides in the ongoing Geneva 2 conference.
Syria's war that started in 2011 has killed over 130,000 people so far and forced more than 2 million to flee abroad. Another 4 million have been displaced inside the country.
Iranian officials have on different occasions insisted that a political approach would be the sole solution to the three-year-old crisis in Syria, saying that campaign against terrorism should be top on the agenda of any regional or international conference on Syria.