Iranian, Russian FMs to Meet in Munich
TEHRAN (Tasnim) – Iranian Foreign Minister Mohammad Javad Zarif and his Russian counterpart Sergei Lavrov are expected to hold a bilateral meeting on the sidelines of the 50th Munich Security Conference in Germany, Russia's foreign ministry announced.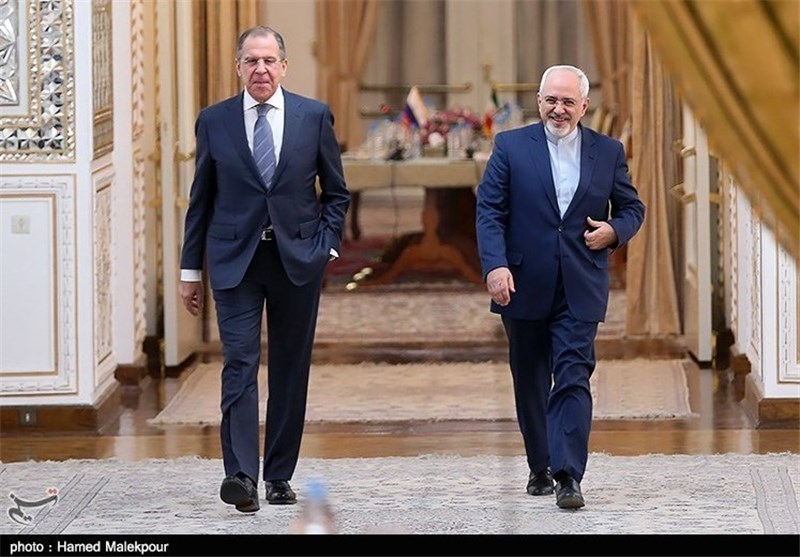 Some 20 heads of state, more than 50 foreign and defense ministers, entrepreneurs, scientists, and human rights activists from around the world are planned to attend the forthcoming conference in the German city of Munich that kicks off on Friday, January 31.
Meanwhile, The Voice of Russia quoted Russian foreign ministry as saying that Zarif and Lavorv are slated to hold a bilateral meeting on the sidelines of the conference on Saturday.
"Bilateral meetings with Iranian Foreign Minister Mohammad Javad Zarif and Ukrainian Foreign Minister Leonid Kozhara will take place on February 1," it said of Lavrov's planned meetings in the gathering.
The Munich Security Conference has become the major security policy conference worldwide. Each year, since 1962, it brings together senior figures from around the world to engage in a debate on current and future security challenges.
Each year, some 350 participants from 40 countries discuss in depth their views on the development of transatlantic relations as well as European and global security.
This year's conference will reportedly focus on the settlement of the prolonged crisis in Syria, Iran's peaceful nuclear program, as well as topics pertaining to cyber-security.
The tense conditions and political unrest in Ukraine is also one of the other issues to be discussed at the conference.
Among the other participants in the meeting will be UN Secretary General Ban Ki-moon, European Commission President Jose Manuel Barroso, NATO Secretary General Anders Fogh Rasmussen, US Secretary of State John Kerry and Defense Secretary Chuck Hagel, and the Joint Special Envoy of the United Nations and the League of Arab States for the Syrian Crisis, Lakhdar Brahimi.