IAEA Preparing to Address More Difficult Issues with Iran
TEHRAN (Tasnim) - After recent progress with Iran, it is time to handle "more difficult" issues pertaining to its nuclear program, Director General of the International Atomic Energy Agency (IAEA) Yukiya Amano said.
January, 31, 2014 - 16:03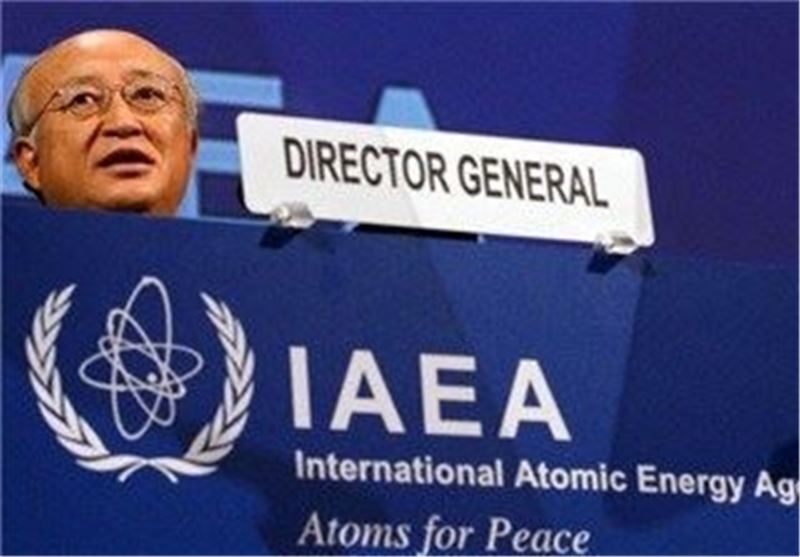 "We started with measures that are practical and easy to implement, and then we move on to more difficult things," Amano told AFP in an interview.
"We certainly wish to include issues with possible military dimensions in future steps ... We have already discussed it and will continue to discuss it at the next meeting" between the IAEA and Iran on February 8, he said.
Iran and the UN nuclear body signed a joint statement in November 2013 to outline a roadmap on bilateral cooperation on certain outstanding issues.
Under the deal, Iran agreed, on a voluntary basis, to allow the IAEA inspectors to visit the Arak heavy water plant and the Gachin uranium mine.
And in a separate development on November 24, 2013, Iran and the Group 5+1 (the five permanent UN Security Council members plus Germany) also signed a six-month deal on Tehran's nuclear program in Geneva after several rounds of tight negotiations.
Based on the interim deal (the Joint Plan of Action), the world powers agreed to suspend some non-essential sanctions and to impose no new nuclear-related bans in return for Tehran's decision to suspend its 20% enrichment for a period of six months.
Elsewhere in his interview, Amano pointed to the Geneva deal, arguing that the accord necessitates a study of "all past and present issues" concerning Tehran's nuclear program.
"When we say past and present issues, naturally it includes issues of possible military dimensions," the Japanese head of the IAEA claimed.
How long this takes "very much depends on Iran. It can be quick or it can be long. It really depends on their cooperation," he added.
"We are a technical organization. We focus on facts, we report only facts. Foreseeing the future, speculating the future, is very difficult," he said.
"You could not have foreseen this situation six months ago. A year ago it was completely impossible. One of the things I learned in this profession is that foreseeing things does not help much," Amano stressed.