Kerry to Meet Ukraine Protest Leaders in Munich
TEHRAN (Tasnim) - US Secretary of State John Kerry will meet Ukrainian opposition figures for talks on Friday on the sidelines of a security conference in Munich, a senior State Department official said.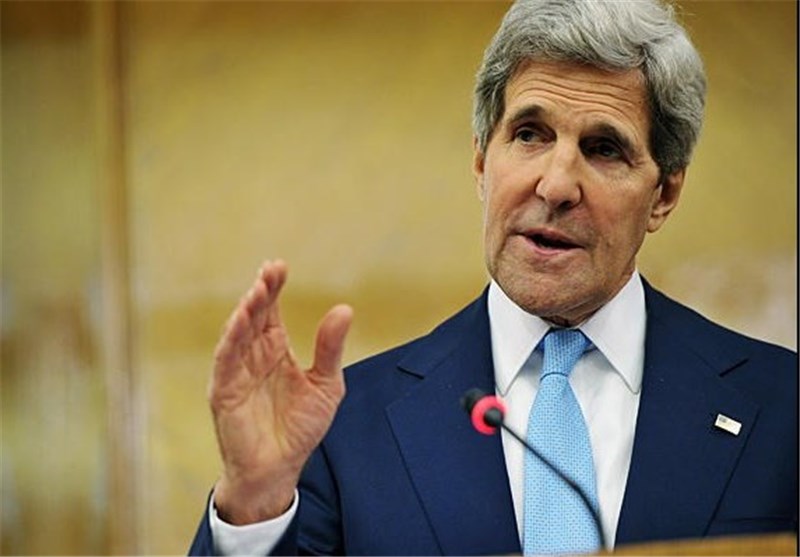 Washington has welcomed talks in recent days between Ukrainian President Viktor Yanukovich and the opposition to end two months of protests sparked by Yanukovich's decision to reject an EU trade deal in favor of closer ties and a financial bailout from Russia.
Kerry will meet with Arseny Yatsenyuk, a former economy minister and leader of the party of jailed former Prime Minister Yulia Tymoshenko; former boxing champion-turned-politician Vitaly Klitschko, who leads the Udar (Punch) party; Petro Poroshenko, a member of parliament; and Ukrainian pop star Ruslana Lyzhychko, France 24 reported.
Yanukovich and opposition leaders agreed in talks on Monday to repeal recently passed anti-protest laws, a key demand of the opposition. The government also said that prisoners detained by police in the months of unrest should be granted amnesty, although the proposal was rejected by the opposition after Yanukovich made it conditional on protesters relinquishing control of the buildings they have occupied in Kiev and elsewhere.
In another concession to protester demands, Prime Minister Mykola Azarov resigned on Tuesday amid calls by the opposition for him to step down.
Ukraine's presidency announced on Thursday that Yanukovich had taken ill. "The president of Ukraine has been officially registered as sick, with an acute respiratory ailment and a high temperature," a statement on the presidential website said.
The State Department official said the US was "cautiously optimistic" about the negotiations, adding that the talks would focus on ways to restore calm and relaunch the political process in Ukraine, including plans to form a new government.