US Accuses Syria of Stalling on Chemical Weapons Surrender
TEHRAN (Tasnim) – The US accused Syria Thursday of dragging its feet over its chemical weapons stockpile and urged Damascus to immediately hand over the cache as promised for destruction.
January, 31, 2014 - 16:30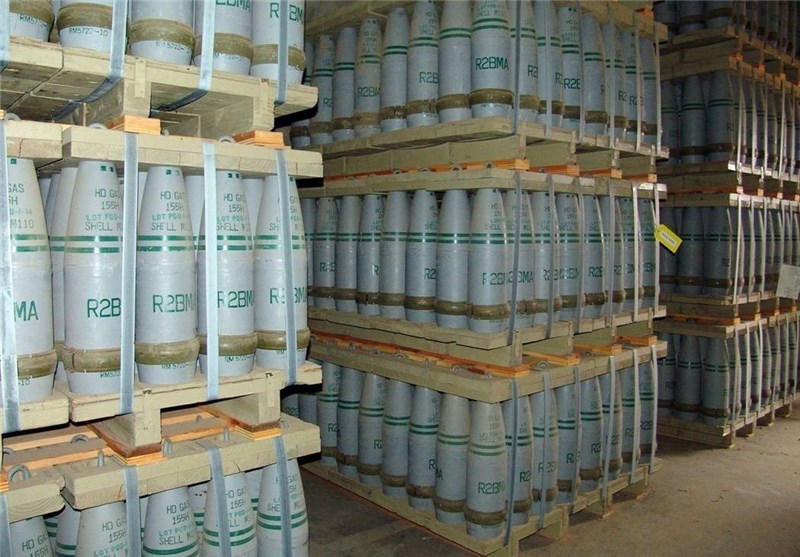 Top US officials voiced concern that a deadline set with Damascus to remove the most dangerous chemical arms from the country had been missed by a month.
"Syria must immediately take... the necessary actions to comply with its obligations," said State Department spokeswoman Jen Psaki.
"This is not rocket science here. They're dragging their feet. We need them to pick up those feet and run with this and move forward in moving the chemical weapons stockpile to the ports."
The world's chemical watchdog said Wednesday that Damascus had handed over less than five percent of the most dangerous chemicals in its armory, AFP reported.
US Defense Secretary Chuck Hagel and the White House also voiced concern over the delay and pressed Damascus to solve the problem.
"I do not know what the Syrian government's motives are -- if this is incompetence -- or why they are behind in delivering these materials," Hagel told reporters in Warsaw, adding that "they need to fix this."
Just two shipments of around 16 metric tons each of so-called Category 1 chemicals have left Syria's port of Latakia this month as part of an internationally backed disarmament plan supervised by the UN and the Organization for the Prohibition of Chemical Weapons (OPCW).
"The Syrian government has to take responsibility to respect the commitment that had been made," Hagel said, speaking alongside Polish Defense Minister Tomasz Siemoniak.
Hagel said he raised the issue with Russian Defense Minister Sergei Shoigu on Wednesday, asking him "to do what he could to influence the Syrian government."
The UN Security Council backed a US-Russian deal last year to eliminate Syria's vast chemical arsenal.
The agreement was brokered as a way to avert US missile strikes that Washington threatened after a chemical attack near Damascus that the US and other western governments blamed on the government.
Under the deal, Syria's entire chemical arsenal is supposed to be eliminated by June 30.
Syria has declared around 700 tons of its most-dangerous chemicals and 500 tons of less dangerous precursor chemicals, which only become toxic when mixed with other compounds.
Almost all the chemicals and precursors, except for isopropanol, which is to be destroyed within the war-torn country, are supposed to be removed by February 5.