Thai Protesters Join Final Anti-Government March before Election
TEHRAN (Tasnim) - Anti-government protesters gathered in Bangkok's busy tourist area of Chinatown for the third and final day of marches in the capital denouncing Thailand's general election on Sunday amid fears of violence erupting during the vote.
February, 01, 2014 - 12:10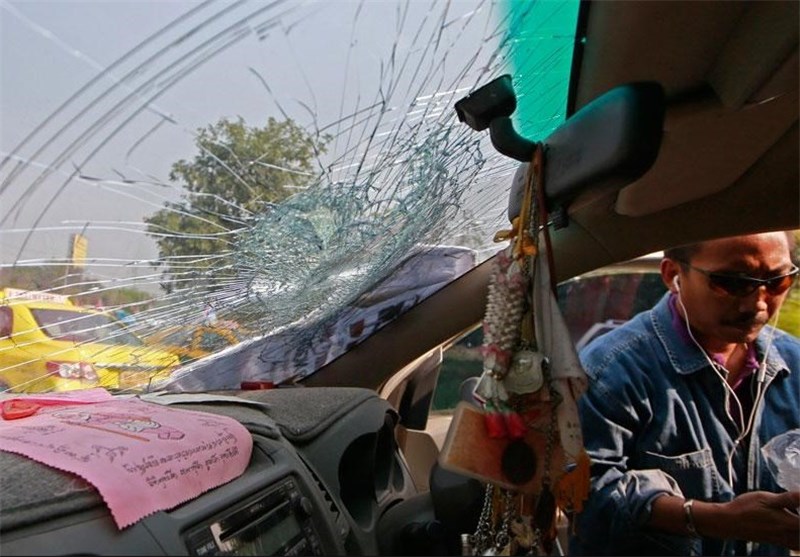 The government is pushing ahead with the election, despite protesters' threats to disrupt the vote and stop Prime Minister Yingluck Shinawatra's Puea Thai Party from returning to power.
Protest leader Suthep Thaugsuban has called for a peaceful blockade of roads in the city, but in the same breath has vowed not to stop people voting.
Any bloodshed would further undermine the credibility of a vote that is deemed incapable of restoring stability in the polarized country, Reuters reported.
"The people will not close the polling booths, but will demonstrate on the roads. They will demonstrate calmly, peacefully, without violence. If anyone comes to try to cause trouble, we absolutely will not argue with them. We won't do anything that will hinder people from going to vote," Suthep said on Friday night.
"In the south, for those who are surrounding the places where ballots are being collected, surround them as usual, but I ask that you sit there peacefully, don't back down, don't run away, and do not fight them, just pray. I believe that this poll will be voided for sure."
The Nation newspaper said protesters were camping at post offices to block the delivery of ballot papers in the south, where support for Suthep is strongest.
Many protesters in Bangkok wore red, the color of Yingluck's "red shirt" supporters, in Saturday's march, after Suthep said no one had the right to hijack a color.
"In honor of Chinese New Year, let's wear red on our walk in Yaowaraj (Chinatown)," said Suthep, wearing a festive red Chinese shirt.