Egypt's Ousted President Mursi Back in Court for Murder Trial
TEHRAN (Tasnim) - The murder trial of deposed Egyptian leader Mohamed Mursi is due to resume in Cairo Saturday, after he insisted at a separate hearing that he was still the legitimate president.
February, 01, 2014 - 17:17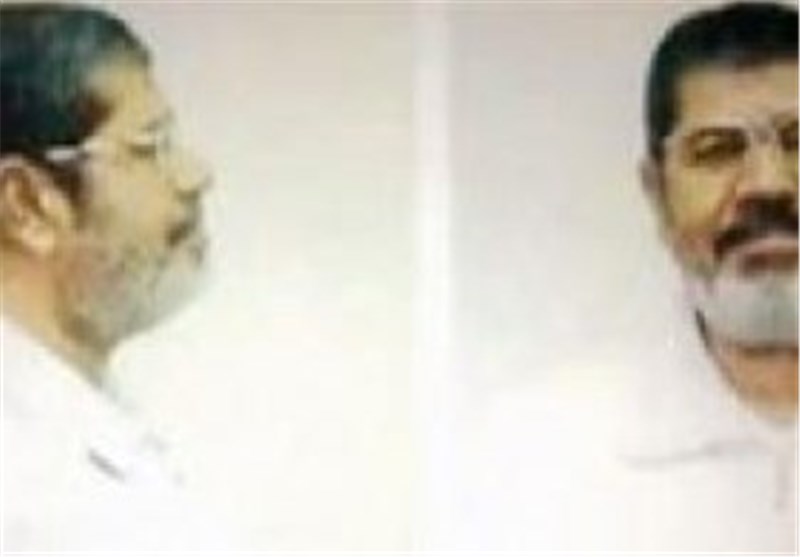 His trial is seen as a test for Egypt's military-installed authorities, who have come under fire for a heavy-handed crackdown on his supporters after he was forced out by the army last July.
An Islamist coalition backing the deposed leader called for nationwide protests Saturday in a statement to "support the legitimate elected president."
Saturday's hearing at a heavily guarded police academy is the third session in the trial, in which Mursi and 14 others are accused of inciting the killing of opposition protesters in December 2012 outside the presidential palace.
The previous session of the trial had been adjourned over "weather conditions" that prevented Mursi's transport to court from prison, AFP reported.
Mursi is facing four separate trials, and at the first hearing of another trial on January 28 Mursi insisted he was still the legitimate president of Egypt.
In that trial, Mursi and 130 other co-defendants face charges of breaking out of prison during the 2011 uprising that ended Hosni Mubarak three-decade rule.
Mursi, whose Muslim Brotherhood won a series of polls after Mubarak's ouster and who became Egypt's first freely elected leader in June 2012, was ousted a year later by the army after massive protests against him.