Thai Voters Head to Polls in Tense Election
TEHRAN (Tasnim) - Thai voters headed to the polls on Sunday to cast their ballot in a national election that could plunge the already divided country deeper into political crisis after weeks of violent protests.
February, 02, 2014 - 11:28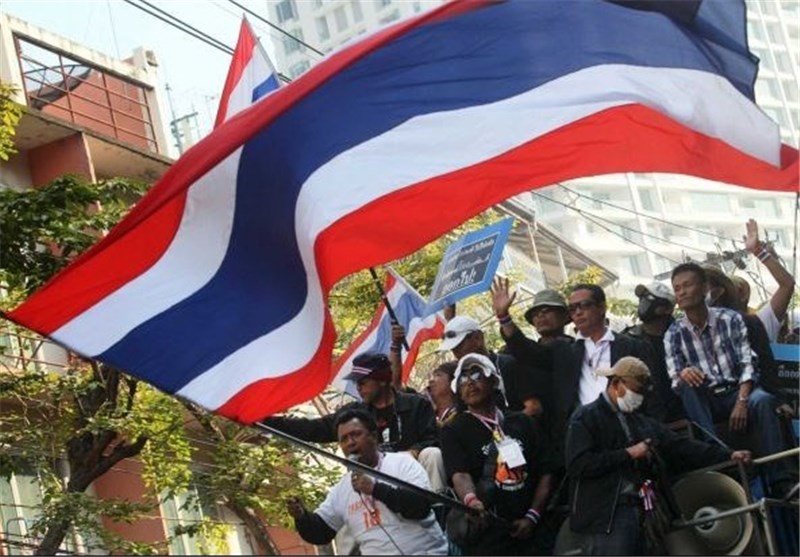 Voting began peacefully just one day after seven people were wounded by gunshots and explosions during a clash between supporters and opponents of embattled Prime Minister Yingluck Shinawatra in a north Bangkok stronghold of her Puea Thai Party.
The vote was called off in the district and some other polling stations were unable to open because of pressure by anti-government protesters. Polling outside the capital and the south was unaffected.
"The situation overall is calm and we haven't received any reports of violence this morning," National Security Council chief Paradorn Pattanatabutr told Reuters. "The protesters are rallying peacefully to show their opposition to this election."
The usual campaign billboards, glossy posters and pre-election buzz have been notably absent, as will be millions of voters fearful of violence or bent on rejecting a ballot bound to re-elect the political juggernaut controlled by Yingluck's billionaire brother, Thaksin Shinawatra.
Thaksin, 64, is both loved and loathed in Thailand, but his parties have won every poll since 2001. His opponents say he is a corrupt crony capitalist who rules by proxy from self-exile in Dubai.
Victory celebrations for Yingluck would probably be muted. With parliamentary seats unable to be filled, she could find herself on shaky ground, exposed to legal attacks and unable to pass legislation and budgets crucial to reviving the country's flagging economy.
Yingluck last week refused to postpone the election, even though a fifth of those registered for advance voting were unable to cast ballots after protesters blocked polling stations in 49 of 50 Bangkok districts as part of a "shutdown" of key intersections. In 28 southern constituencies, no votes will be cast because no candidates could sign up.