Official: Washington Ignoring Solutions which Recognize Palestinians' Rights
TEHRAN (Tasnim) – A senior Iranian foreign ministry official said any solution to the Middle-East conflict should recognize Palestinian nation's rights, and lashed out at the US for ignoring solutions which acknowledge Palestinian nation's rights.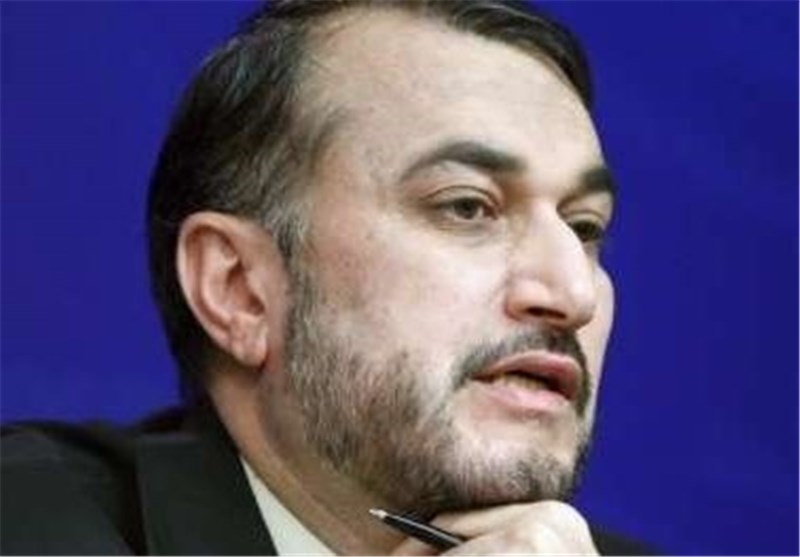 It is clear that the White House will pay no attention to a solution which recognizes the rights of the Palestinian nation, Iranian Deputy Foreign Minister for Arab and African Affairs Hossein Amir Abdollahian said on Saturday.
He stated that during talks with Jibril Rajoub, the member of the Fatah Central Committee, in Tehran earlier last week, Iran said it regards a referendum with the participation of all Palestinian citizens will resolve the historical problem.
Stressing the need for the preservation of the Palestinian national unity, the Iranian official said "preservation of unity, and resistance" secures the rights of the Palestinian people against the crimes committed by the Zionist regime.
Yesterday, the UN humanitarian coordinator for the Palestinian territories criticized Israel's demolition of 36 homes in the Jordan Valley and urged a halt to such actions in the West Bank.
Hundreds of activists, meanwhile, staged an overnight demonstration in the Jordan Valley region.
The moves came as fresh opinion poll evidence showed that faith in the so called Middle East peace process has largely evaporated among both Israelis and Palestinians.
The demolitions in the Jordan Valley community of Ain el-Helwe on Thursday displaced 66 people, including 36 children, James Rawley said in a statement.
"I am deeply concerned about the ongoing displacement and dispossession of Palestinians... along the Jordan Valley where the number of structures demolished more than doubled in the last year," he said.
"This activity not only deprives Palestinians of access to shelter and basic services, it also runs counter to international law."
His office said more than 1,000 people had been displaced last year in the West Bank and annexed east Jerusalem by demolitions on the grounds that homes had been built without Israeli permits, "which are virtually impossible to obtain".