West's Interpretation of Freedom for Ukraine 'Strange': Russian FM
TEHRAN (Tasnim) - Western politicians who advocate freedom of choice for Ukraine, but say this must be a pro-European choice, have a strange interpretation of freedom, Russian Foreign Minister Sergey Lavrov told a security conference in Munich.
February, 02, 2014 - 13:25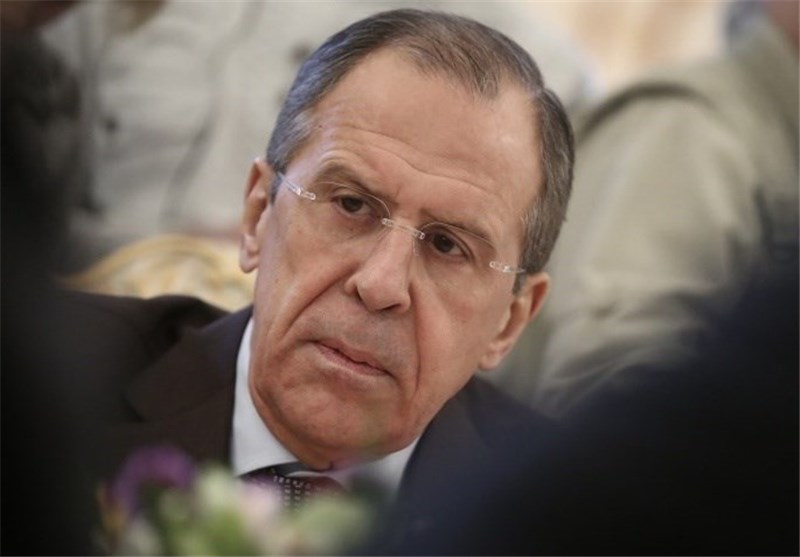 Lavrov was responding to numerous statements, including from the European Council President Hermann van Rompuy and NATO Secretary General Anders Fogh Rasmussen, which were voiced just minutes before at the conference. He also criticized Western support for Ukrainian anti-government protests, which he said ignored the darker side of the movements behind the violence there.
"What does the inciting of street protests, which are growing increasingly violent, have to do with promoting democratic principles?" Lavrov said.
"Why do we not hear statements of condemnation toward those who seize government buildings, attack and burn police officers, and voice racist and anti-Semitic slogans? Why do senior European politicians de facto encourage such actions, while at home they swiftly and harshly act to stop any impingement on the letter of the law?"
Lavrov defended the Ukrainian government's right to stop the violence, citing a 1966 international treaty on basic political rights, which has been adopted by almost all UN members, RT reported.
"The International Covenant on Civil and Political Rights states that the freedom of expression cannot be illegal and is a basic right. But riots, violent actions give the grounds to limit those freedoms," he said. "A state must be strong, if it wants to remain democratic."
Ukraine has been mired in a deep political crisis since November 2013, when President Viktor Yanukovich's government decided not to sign a free trade agreement with the EU, prompting mass pro-EU integration protests. The demonstrations remained more or less peaceful until January, when the Ukrainian parliament adopted a number of bills giving the government greater powers to restrict mass demonstrations.