Thai Election Ends, Results to be Announced after by-Election
TEHRAN (Tasnim) - Voting in Thailand's tense general elections ended at 3 pm Sunday and ballot counting has begun.
February, 02, 2014 - 14:01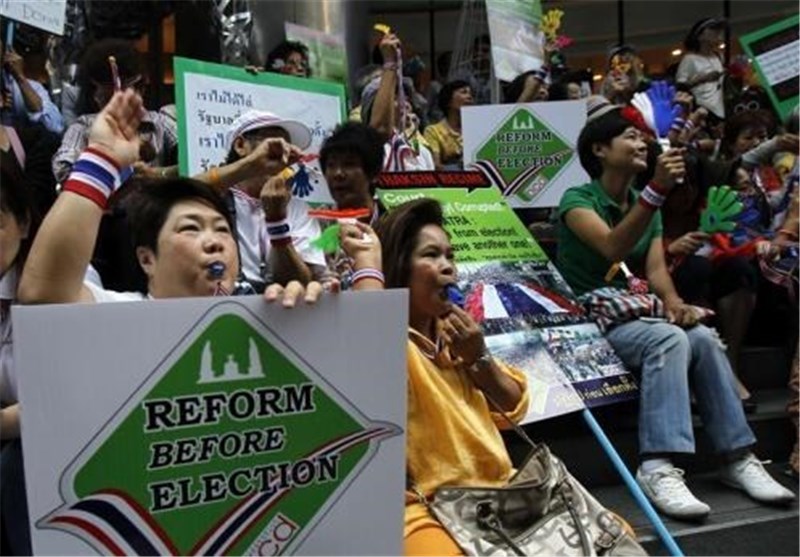 The counting results will not be announced Sunday. The results of the election will be sent to the Election Commission (EC) and be released after the finish of by-elections for advance voting and for blocked polling stations.
Around 12 million out of a total of 48.77 million eligible voters in Thailand failed to exercise their voting rights during Sunday's general elections, local media reported.
The 12 million voters are in 53 constituencies where polling stations were closed due to disruption from anti-government protesters, along with 28 constituencies that lack constituency- based candidates, according to the Nation channel.
The by-elections are scheduled to be held on Feb. 23, Xinhua reported.