Speaker Congratulates Tunisia on New Constitution
TEHRAN (Tasnim) - Iranian Parliament Speaker Ali Larijani in a message to his Tunisian counterpart on Sunday congratulated the ratification of the Arab country's new constitution.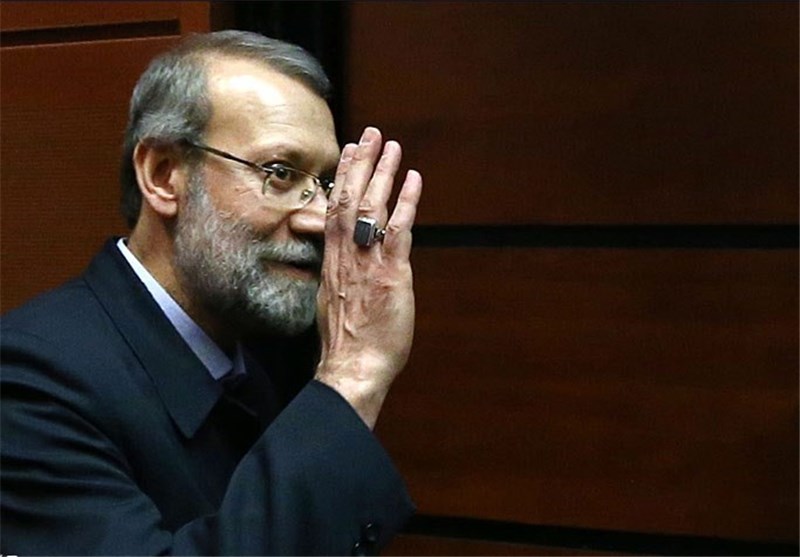 In his message to Tunisian Parliament Speaker Mustapha Ben Jaafar, Larijani hailed the ratification of the new constitution as a "great success" and a "major step towards the establishment of democracy" and the beginning of a "new chapter" in the process of stabilizing the achievements of the historical revolution of the Tunisian nation.
The Iranian speaker further expressed the confidence that the Tunisian nation would regain its influential role in the course of the cultural, social and political developments in the region and in the Islamic world.
Tunisia's Constituent Assembly overwhelmingly passed a new constitution last Sunday after two years of bargaining between the country's political parties.
Out of the 216-member constituent assembly, 200 people voted in favor of the charter. The new Tunisian Constitution's completion has come three years after the overthrow of Zine el-Abidine Ben Ali.
After the vote, the Assembly Speaker Mustapha Ben Jaafar said, "This constitution, without being perfect, is one of consensus."
He continued, "We had today a new rendezvous with history to build a democracy founded on rights and equality."
The UN Secretary General Ban Ki-moon, too, said that Tunisia has "reached another historic milestone" adding that the constitution is a model to be followed by other countries aiming to reform.