South Sudan Troops Recapture Town: Rebels
TEHRAN (Tasnim) - South Sudan government forces recaptured Leer, an important oil-producing area and the hometown of nominal rebel leader Riek Machar in the northern oil-producing state of Unity, a spokesman for the rebels said.
February, 02, 2014 - 16:34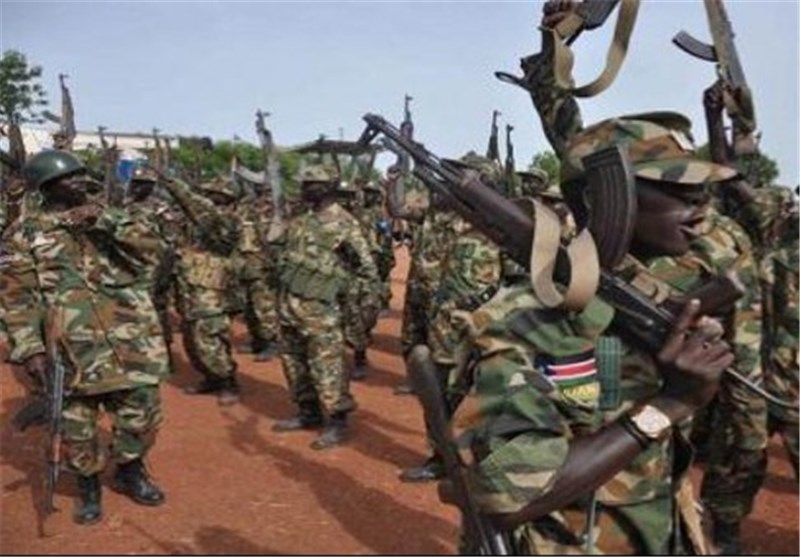 Government soldiers and allied fighters "advanced on Leer town on February 1, 2014 destroying everything on their path. (President Salva) Kiir's forces burned down the whole of Leer town and the entire surrounding villages," read a statement from rebel spokesman Lul Ruai Koang on Sunday.
He said that the the government troops were attacking their positions in a deliberate attempt to derail peace talks, adding that the government troops were actively violating a ceasefire signed last week.
There was no independent confirmation that Leer had been seized, AFP reported.
Doctors without Borders (MSF), a medical charity group, reported on Friday that a team of its local health workers had taken "several dozen of the most seriously ill patients from Leer hospital with them into the bush, fearing for their safety".
"Other patients who were well enough to leave of their own accord also fled, and there are no longer any patients or staff left at Leer hospital," MSF said.
Koang accused the government troops of having hunted down and killed women and children and elderly people who had gone to hide in nearby bushes and swampy areas.
"The latest destruction of Leer town... has no strategic, operational or tactical importance," the spokesman said, He accused Kiir of having merely derived "satisfaction" from destroying Machar's home town.
Since the South Sudan conflict started in mid-December both sides have traded accusations of abuses. The UN and rights groups report that both sides have committed atrocities.
Thousands have been killed in the conflict and more than 700,000 people have fled their homes in seven weeks of violence.