Leftist Costa Rica Outsider Leads Election, Run-Off Expected
TEHRAN (Tasnim) - A left-leaning former diplomat edged ahead in Costa Rica's presidential election as a strong showing by two leftist parties threatened to wrest power from the centrist government in an April run-off.
February, 03, 2014 - 13:37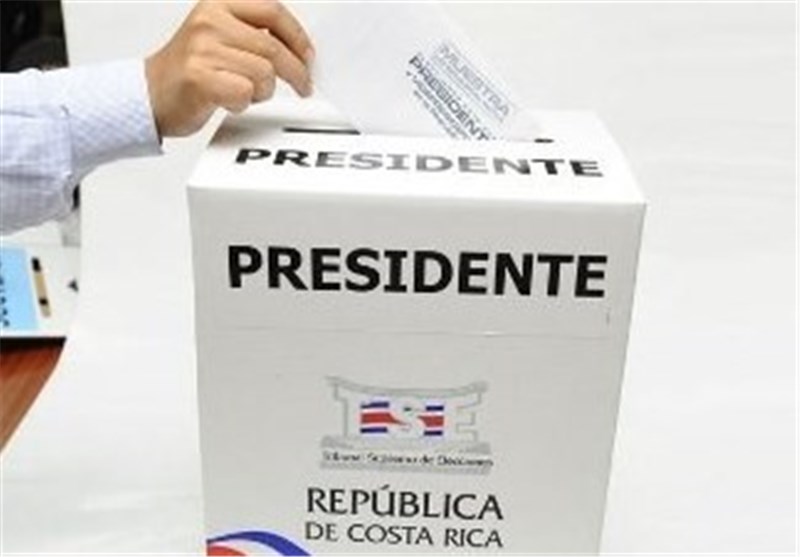 Luis Guillermo Solis, an academic who has never been elected to office, edged ahead of ruling party candidate Johnny Araya despite trailing in pre-election polls and early vote returns.
Araya was seen as the front-runner ahead of the vote, but his campaign was hurt by corruption scandals that plagued President Laura Chinchilla's administration, Reuters reported.
Araya may face the prospect of a consolidated left-wing vote in the run-off, which could spell defeat for his ruling National Liberation Party. Votes from a host of smaller parties who commanded around a quarter of the tally on Sunday will also be fought over.
After trailing for much of the night, Solis, who ran on an anti-corruption ticket, took a slim lead with 30.8 percent support compared to 29.7 percent for Araya, after ballots from around 73 percent of polling centers were counted.
Both were well short of the 40 percent-plus needed to win outright.
Left-wing lawmaker Jose Maria Villalta was in third place with 17.2 percent, meaning that the natural combined leftist vote for the left could carry Solis to victory in April.
"Costa Rica's time has come," Solis said with a wry expression as his supporters cheered to the blare of music.
"From coast to coast, the rising wave has become a great tsunami that has washed away traditional politics forever.
Araya, 56, promised to reduce poverty and painted his rivals as radicals who are a threat to Central America's second-largest economy.