Iraq Signed Arms Deal with Iran: Ambassador
February, 03, 2014 - 20:26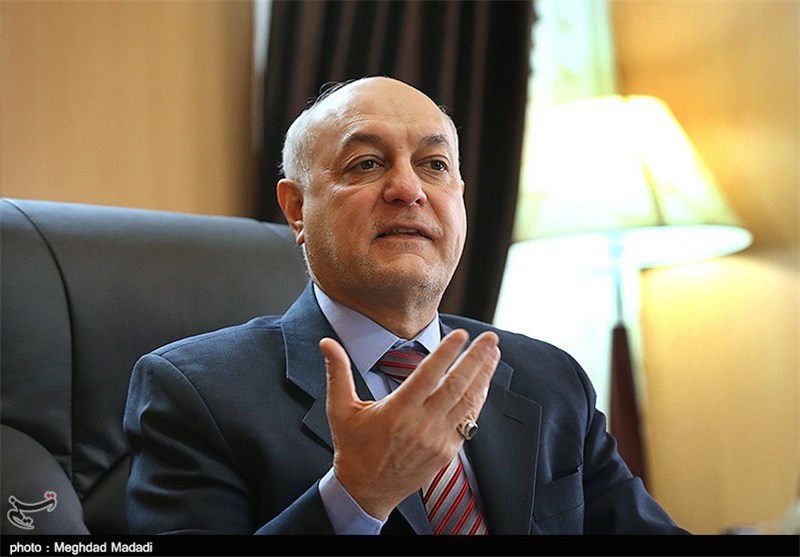 TEHRAN (Tasnim) - Iraq's Ambassador to Iran Mohamed Majed Abas Al-Sheikh said that his country has recently signed a deal to purchase arms from Iran as part of broader plan to boost Iraqi armed forces.
Speaking in an interview with the Tasnim News Agency on Monday, Al-Sheikh said "according to some sources", Iraq's defense ministry has found Iranian-made weapons "highly efficient" and considers it necessary for the Iraqi army to be equipped with them.
During a visit to Iran by Iraqi Defense Minister Saadoun al-Dulaimi in September 2013, Tehran and Baghdad signed a memorandum of understanding (MoU) to boost defense cooperation between the two neighboring countries.
Iranian Defense Minister Brigadier General Hossein Dehqan had earlier expressed Iran's readiness to equip and strengthen the Iraqi armed forces.
Elsewhere in his remarks, Al-Sheikh referred to the Iraqi government's fight against terrorist groups in the country's western province of Al-Anbar, saying that local people and tribes in the province have come to aid the army in its operations against the terrorists.
"They indicated that terrorist groups have no place in this province," the diplomat said.
Iraqi armed forces last week killed 50 militants from the al-Qaeda-linked group of the Islamic State of Iraq and the Levant (ISIL) in the western province of Al-Anbar.
The deaths were reported on Sunday as the government forces continue their operations against the al-Qaeda-affiliated militants in the province.
The Iraqi ambassador noted that terrorist groups like ISIL, Al-Nusra Front and others that have entered the Iraqi soil are supported by foreign countries and certain Arab regimes that seek the return to power the former dictatorial (Ba'ath) regime.