Spokeswoman: Tehran-Paris Trade Ties to Benefit Both Sides
TEHRAN (Tasnim) – Iranian foreign ministry spokeswoman stressed that economic relations between the Islamic Republic and France would serve the interests of the both sides, after a delegation of French businessmen arrived in Tehran, eyeing investment opportunities in the country.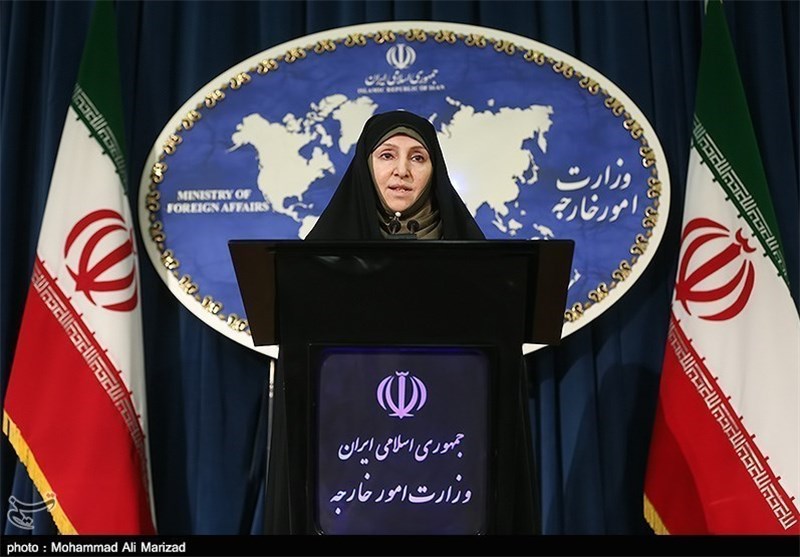 "Economic ties between Tehran and Paris encompasses the both sides' interests," Marziyeh Afkham said on Monday, after a delegation of more than 100 French companies arrived in Tehran earlier in the day, in the biggest demonstration of western business interest in Iran following an easing of sanctions on the country.
The French business delegation, mainly from the European country's car making, mining, industrial and commercial sectors, had a meeting at Iran Chamber of Commerce, Industries, Mines and Agriculture on Monday.
Pointing to the French team's three-day visit to Iran, Afkham noted that the trip aims to "identify the economic potentials and the future investment opportunities in different economic sectors of Iran."
She also added that the French businessmen are slated to hold meetings with the Iranian economic officials, as well as industry owners and private sector investors during their stay in Tehran.
Afkham further explained that the French economic team's visit to Iran, like those of other European delegations in recent months, aims to "study the grounds for strengthening of interaction between private sectors" of Iran and France.
France and the other countries are preparing to seize opportunities in the Iranian market following the easing of sanctions on Tehran after a nuclear deal between the Islamic Republic and the six major world powers took effect on January 20.
On November 24, 2013, Iran and the Group 5+1 (the five permanent UN Security Council members plus Germany) signed a six-month deal on Tehran's nuclear program in Geneva after several rounds of tight negotiations.
Based on the interim deal (the Joint Plan of Action), the world powers agreed to suspend some non-essential sanctions and to impose no new nuclear-related bans in return for Tehran's decision to suspend its 20% enrichment for a period of six months.
The breakthrough deal also stipulates that over the course of six months, Iran and the six countries will draw up a comprehensive nuclear deal which will lead to a lifting of the whole sanctions on Iran.