Thai Opposition Challenges Poll as China Pulls Out of Rice Deal
TEHRAN (Tasnim) - Thailand's opposition Democrat Party said it will challenge a disputed weekend ballot in court on Tuesday, while the Election Commission probed possible campaigning irregularities in a drawn-out political conflict that showed no sign of ending.
February, 04, 2014 - 12:40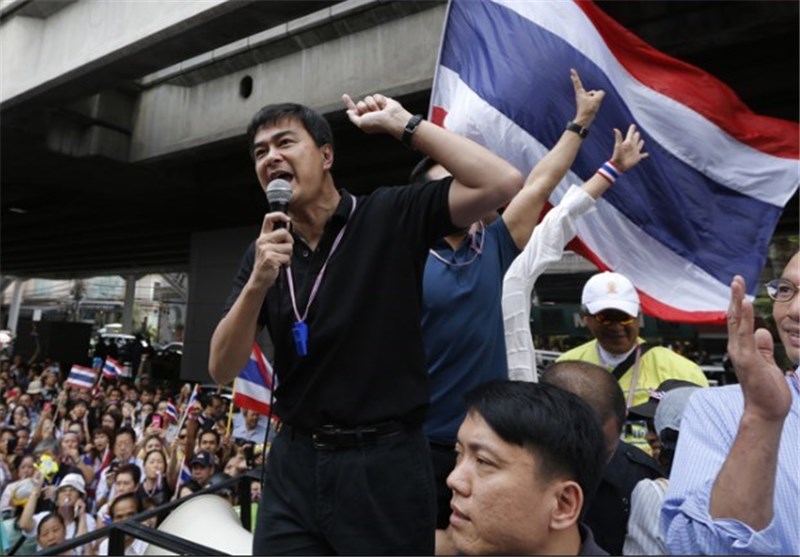 In a further blow for caretaker Prime Minister Yingluck Shinawatra, China pulled out of a deal to buy 1.2 million tons of Thai rice amid a corruption probe, the commerce minister said, adding to the financing problems of a subsidy scheme that had helped win her huge rural support, Reuters reported.
The Democrats, who boycotted the election, will file two complaints with the Constitutional Court, spokesman Chavanond Intarakomalyasut said.
"The first regards the election directly. We will argue that the election violated the constitution, in particular article 68 which prohibits people from undermining the constitutional monarchy and trying to grab power through unconstitutional means," he said.
"In a separate petition, we will file for the dissolution of (Yingluck's) Puea Thai Party for announcing the state of emergency which meant the election could not be held under normal circumstances."
Anti-government protesters have been on the streets since November, saying Yingluck must resign and make way for an appointed "people's council" to overhaul a political system they say has been exploited by her billionaire brother, former premier Thaksin Shinawatra.
The protesters, who accuse Yingluck of being Thaksin's puppet, draw their support from Bangkok's middle-class and elite, as well as the south. The Shinawatra power base is among the mainly rural poor in the populous north and northeast.
Yingluck imposed a state of emergency last month to try to control the protests, allowing security agencies to impose curfews, declare areas off-limits and detain suspects without charge. It appears such measures have not been enforced.
Sunday's election was generally peaceful, with no repeat of the chaos seen the previous day when supporters and opponents of Yingluck clashed in north Bangkok. Whatever the result, it is unlikely to change the dysfunctional status quo after eight years of polarization and turmoil.