Bildt: World States Vying for Ties with Iran after Geneva Deal
TEHRAN (Tasnim) – Swedish foreign minister underlined the significant impacts of Geneva nuclear deal between Iran and the world powers on growing international willingness to boost ties with the Islamic Republic.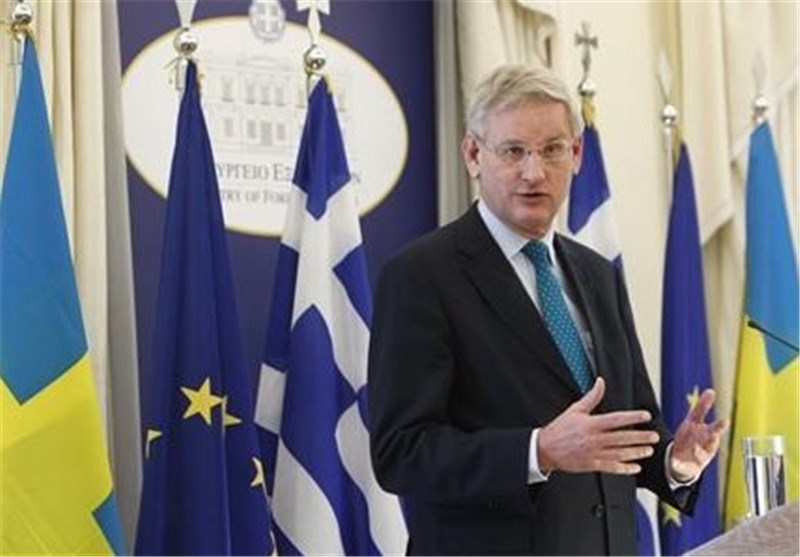 "The current era is a significant time for the relations between Iran and the world states since there is a greater willingness to establish relations with Tehran after the Geneva talks," Carl Bildt said in a meeting with the governor general of Iran's central province of Isfahan.
On November 24, 2013, Iran and the Group 5+1 (the five permanent UN Security Council members plus Germany) signed a six-month deal on Tehran's nuclear program in Geneva after several rounds of tight negotiations.
The minister added that he will hold "important negotiations with Ithe ranian officials in Tehran," but at the same time said he decided to visit Isfahan in a bid to have talks with the province's governor general and explore avenues for expanding ties with Iran.
He said over 100,000 Iranian nationals are living in Sweden, adding that the issue have provided good ground for the improvement of mutual cooperation.
The governor general of Isfahan, too, said that the International Conference of Monotheist Religions will be held in Isfahan on Thursday and invited the Swedish top diplomat to attend the conference which is aim at promoting proximity among religions.
He also highlighted Isfahan's potentials in economic, cultural, historical and tourism fields, and stated that the province produces 70% of Iran's steel, 50% of its cement, 15% of the country's gross domestic product (GDP) in industrial field, and 40% of the Iranian handicrafts.
Swedish Foreign Minister Carl Bildt who has started the visit to Iran on February 3 will stay in the country until February 6.
Bildt plans to meet with his Iranian counterpart Mohammad Javad Zarif and the other senior Iranian officials.