Iran's First VP: Foundation of Sanctions Weakened
TEHRAN (Tasnim) – Iranian first vice-president said foundation of the anti-Iranian sanctions has been weakened, adding that imposing new sanctions on the country is no more an easy task.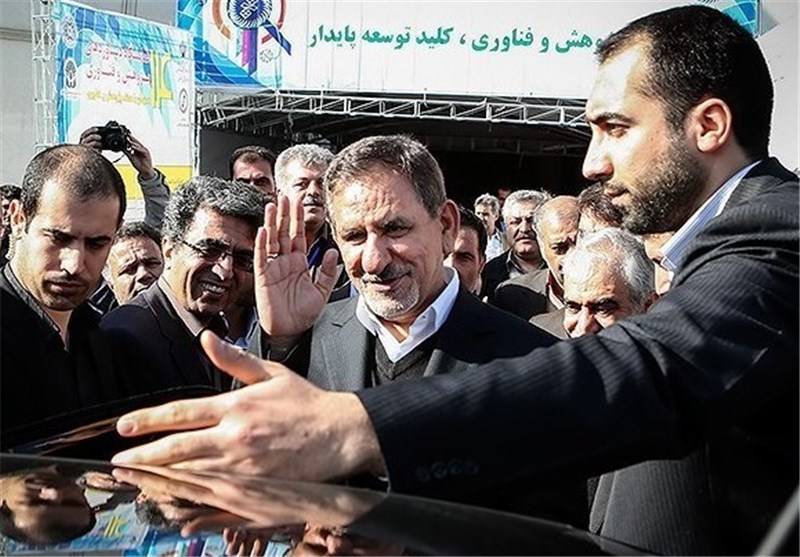 Addressing an economic conference in Iran's southeastern province of Sistan and Balouchestan Tuesday, Eshaq Jahangiri said good agreements have already been made between Iran and the other countries, adding that these agreements have weakened the foundation of anti-Iran sanctions.
"They cannot impose sanctions on Iran easily," he stated.
He called for the continued negotiations between Iran and the world powers, saying, "In fact, negotiation is a difficult task which should be pursued."
Jahangiri also said "opportunity must be provided for the presence of countries that are interested in cooperation with Iran."
Iran and the six major world powers had on November 24 signed a six-month deal on Tehran's nuclear program based on which the world powers agreed to suspend some non-essential sanctions and to impose no new nuclear-related bans in return for Tehran's decision to freeze parts of its nuclear activities and to allow more inspection of its nuclear facilities.
The Geneva deal also stipulates that over the course of six months, Iran and the six countries will draw up a comprehensive nuclear deal which will lead to a lifting of the whole sanctions on Iran and Tehran will provide the world verifiable guarantees that its nuclear program is solely for peaceful purposes.