Mursi's Trial over Killing Protesters Adjourned to Feb. 5
TEHRAN (Tasnim) - A Cairo court adjourned Tuesday the trial of Egypt's former president Mohamed Mursi over charges of inciting killing of protesters to Feb. 5, state TV reported.
February, 04, 2014 - 17:24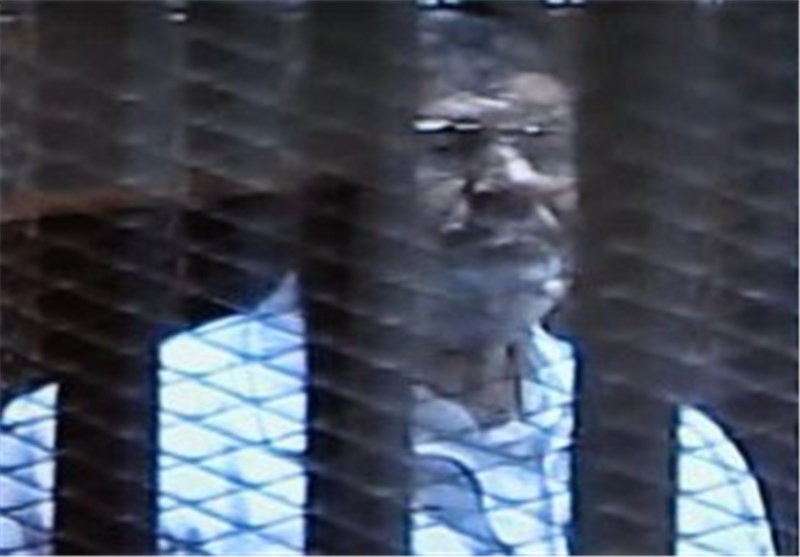 It was unclear whether Mursi arrived at the courthouse in the fourth session of the case which was held at the Police Academy headquarters in Cairo under tight security measures.
Mursi and other 14 co-defendants are accused of inciting violence and ordering the killing of opponents outside the presidential palace who protested against a controversial constitutional declaration decreed by Mursi in November 2012. The clashes then left at least eight people dead, Xinhua reported.
The defendants claimed that only two anti-Islamist protesters were killed in the incident while the rest belonged to the Muslim Brotherhood, from which Mursi hails. They held opposition leaders who urged protests, including liberal leader Mohamed ElBaradei and leftist ex-presidential candidate Hamdeen Sabahi, accountable for the deaths.
Mursi appeared in public three times since the army removed him from power and put him into custody in early July 2013 following mass protests against his one-year rule. He is currently kept at Borg al-Arab Prison in the seaside city of Alexandria.
The former president also faces other lawsuits over charges of jailbreak, espionage and insulting the judiciary.
Since Mursi's ouster, Islamists have been holding protests against the current interim government, especially after mid- August 2013 when security forces dispersed two major pro-Mursi sit- ins in Cairo and Giza, leaving about 1,000 people dead. The police also arrested thousands of Mursi's loyalists, including some leading Brotherhood members.