Iran: No Room for US Excessive Demands in N. Talks
TEHRAN (Tasnim) – Iranian foreign ministry spokeswoman affirmed that the country's team of negotiators engaged in nuclear talks with the major world powers will strongly stand against any excessive demands and delusions, which she said have no place in the course of talks.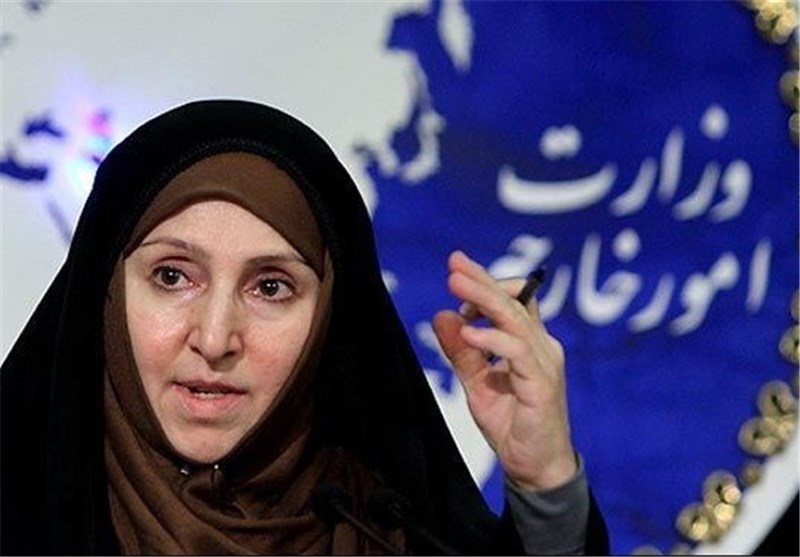 The US officials must know that the excessive demands and delusions do not have any place in the nuclear talks, Marziyeh Afkham said on Tuesday, in reply to earlier comments by a US under secretary of state.
The Iranian spokeswoman renewed Tehran's commitment to moving ahead with the talks that focus on the nuclear issues alone, and added, "The Iranian negotiating delegation will not allow the Iranian nation's scientific achievements to be undermined, and it will by no means allow the topics other than the nuclear discussion to be raised in the final negotiations by standing against the excessive demands."
She also recommended the US authorities not to make provocative political remarks, noting that such comments would only add to the US failures in recent years, which she said event US President Obama has conceded.
Her comments came after US Under Secretary of State for Political Affairs Wendy Sherman said on Tuesday that the Geneva deal between Tehran and the six major world powers was "not perfect" but it bought time to try to secure a comprehensive deal.
"We see this as a first step so we don't consider the gaps that exist loopholes because this is not a final agreement," Sherman, also the lead US negotiator in nuclear talks said.
"This is not perfect but this does freeze and roll back their program in significant ways and give us time on the clock to in fact negotiate that comprehensive agreement," she told the Senate Foreign Relations Committee.
On November 24, 2013, Iran and the Group 5+1 (also known as P5+1 or E3+3) signed a six-month deal on Tehran's nuclear program in Geneva after several rounds of tight negotiations.
Based on the interim deal (the Joint Plan of Action), the world powers agreed to suspend some non-essential sanctions and to impose no new nuclear-related bans in return for Tehran's decision to suspend its 20% enrichment for a period of six months.
The breakthrough deal, which has come into effect since January 20, stipulates that over the course of six months, Iran and the six countries will draw up a comprehensive nuclear deal which will lead to a lifting of the whole sanctions on Iran.