Egypt's Interim Leader Says End to Pharaoh Presidents as Mursi Trial Resumes
TEHRAN (Tasnim) – Egypt's interim President Adly Mansour has said there will be no more "pharaoh presidents," as the ousted former leader Mohamed Mursi returns to court in Cairo.
February, 05, 2014 - 15:22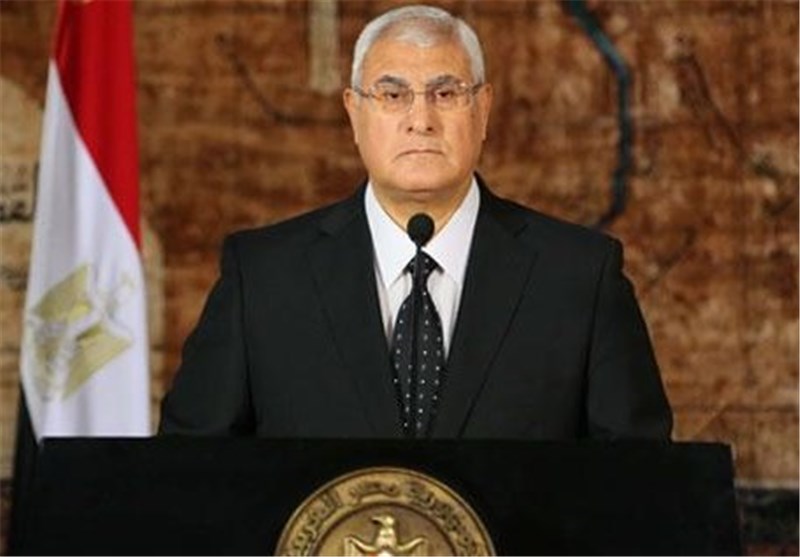 Mansour praised the new constitution – which was passed with 98.1 percent of a public vote last month – saying that it established a new balance of power, making the president accountable to parliament, and giving it the power to depose the executive if necessary.
"The new constitution has put an end to the myth of the 'pharaoh president", he told Al Ahram, the country's main state-owned newspaper.
"The future president will still be the head of the executive authority and the symbol of the Egyptian state, as long as he believes in the concept of the homeland and remains close to the pulse of the Egyptian people."
Mansour also said that he believed Egypt's next president, due to be elected within months, should be strong and charismatic. But he insisted that the country's fate should be tied to institutional rules, and not a particular person.