PM: 2014 to Be Year for Turkey-EU Ties
TEHRAN (Tasnim) – 2014 will be a historic year for Turkey-EU ties, according to Turkish Prime Minister Recep Tayyip Erdogan.
February, 05, 2014 - 17:35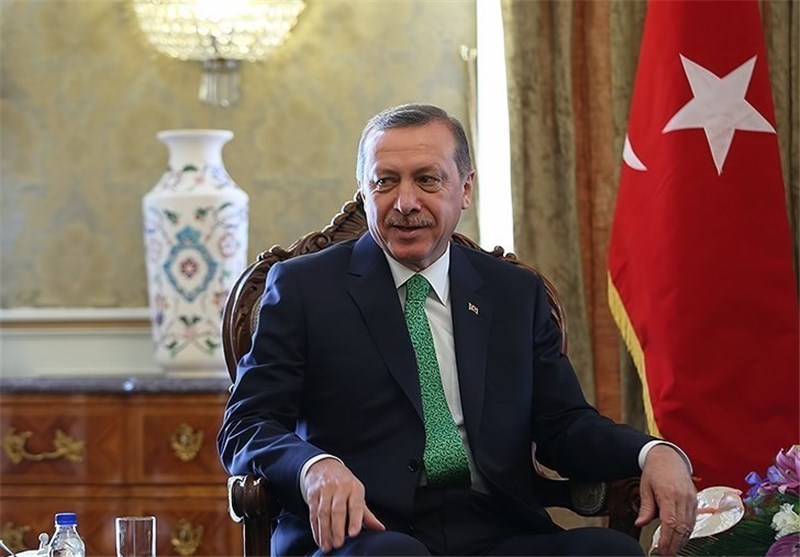 Erdogan stated that recent global events underscore strong Ankara-Brussels ties, in his speech at a think-tank institute in Berlin, Anadolu Agency reported Wednesday.
He added that a vast array of international incidents, including the global financial crisis, the Arab Spring, the Syrian and Egyptian issues, among others demonstrate that the EU needs Turkey.
"We look to Germany for the greatest support and contribution to Turkey's EU bid. Their support has not been enough so far," Erdogan added.
Turkey and Germany have been ardent collaborators in history, he said.
"Germany is Turkey's biggest export market, while it is also the second largest supplier to Turkey. German citizens are ranked at the top of the list of international tourists in Turkey. More than 5 million German citizens visit Turkey each year. Therefore, the joint steps to be taken by both countries have immense significance."
"Turkey's investments in Germany and Germany's investments in Turkey have reached high levels," he added.
"German tourists and citizens who have relocated to Turkey consider that they are in their second home. I believe that 3 million Turkish people in Germany feel the same way."
Turkish PM emphasized that Turkey's economy growth reached 5 percent between 2002 and 2012. "The main obstacle for Turkey's economic growth was terrorist issues. The terrorist problem started to be solved after our intensive efforts. No one died due to terrorist activity in Turkey last year."
He also addressed the December 17 anti-graft operation in Istanbul, saying, "It was intended to carry out an organized plot against Turkey's economy, political stability and democratic gains. They wanted to change Turkey's course. We repelled this attack thanks to the support of the Turkish people and our determined stance."
The Turkish prime minister also focused on the human catastrophe in Syria.
"The worst humanitarian tragedy of the 21st century has been experienced in Syria for almost three years. More than 150,000 people were killed there. And there are many more casualties who are not registered, as everybody knows. So, the figures may be even more than 300,000. Moreover, 700,000 Syrians are hosted in Turkey as refugees," Erdogan said.
Turkish PM underlined that a Middle Eastern country's problem does not remain merely in that country's borders as it can spread and cause trouble across the world.
He also stated that Turkey continues its efforts for the 21st century to ensure the century becomes one of humanitarian values.