Egypt's Mursi Trial Adjourned to March
TEHRAN (Tasnim) – An Egyptian court on Wednesday adjourned the murder trial of ousted President Mohammad Mursi to March 1, to review video evidence against the democratically elected, embattled president.
February, 05, 2014 - 16:09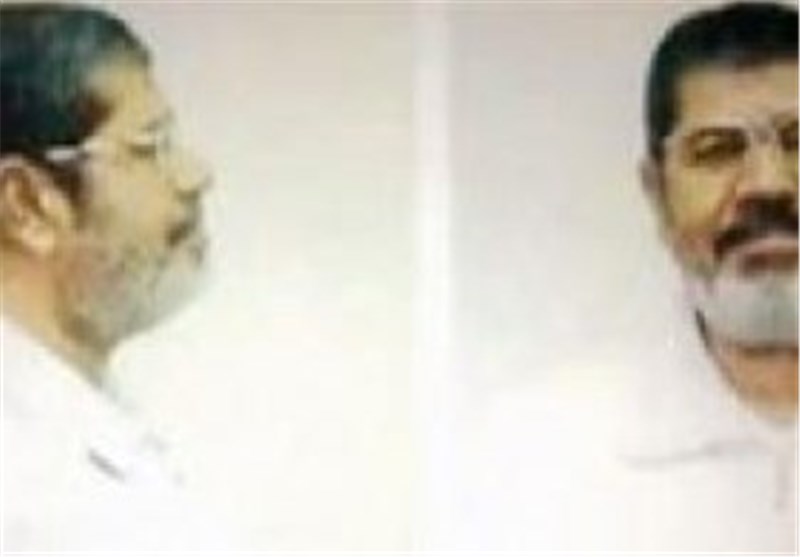 Mursi and 14 co-defendants, some of them former aides, are charged with inciting the killings of opposition protesters outside the presidential palace in December 2012, the AFP reported.
The court also postponed witness testimony scheduled for Wednesday's session, after Mursi's defense requested more time to prepare for cross examination.
One of the witnesses was head of the military unit tasked with protecting the president at the time of the clashes.
Mursi was present in the court, inside a soundproof glass dock to prevent him from interrupting proceedings with defiant outbursts, as he had done in previous hearings.
He insisted in previous hearings that he was still Egypt's legitimate president and challenged the legitimacy of the court.
In the hearing on March 1, the court will review a report on video footage of the December 5, 2012 clashes between Mursi's supporters and opponents.
At least seven people were killed in the violence, while hundreds were killed by the military group that took charge after his arrest.
Mursi faces four separate trials, on charges ranging from contempt of the judiciary to plotting an elaborate conspiracy involving militants to conduct attacks in Egypt.
He could be sentenced to death if convicted on several of the charges, which include collusion with foreign groups and incitement to murder.
His supporters say the military-installed regime has brought trumped-up charges.
Since his overthrow in July, Mursi's once powerful Muslim Brotherhood movement is in disarray, blacklisted as a terrorist group with most of its leaders in prison.
More than 1,000 people have been killed in violence since Mursi's ouster.