Commander Reiterates IRGC's Preparedness to Ensure Iran's Security
TEHRAN (Tasnim) - The Islamic Revolution Guards Corps (IRGC) Ground Force is fully prepared to safeguard Iran's territorial integrity and provide security all over the country, commander of the force underlined.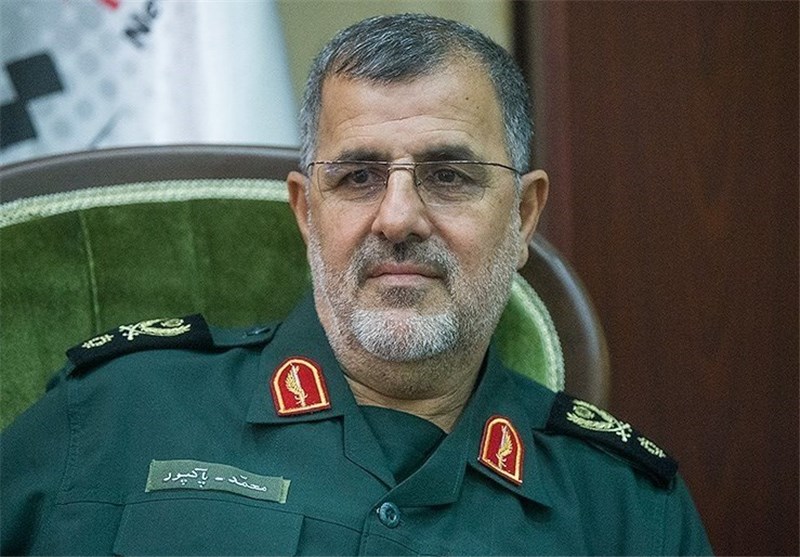 "The devoted fighters of the IRGC Ground Force are fully prepared to defend the territorial integrity and provide security all over the country and in all conditions," Brigadier General Mohammad Pakpour said in a meeting with a number of Iranian lawmakers on Wednesday.
He also elaborated on the measures the IRGC ground forces have taken along the country's borders to secure those areas against foreign threats.
Brigadier General Pakpour made clear that "no specific security problem" exists in the country thanks to the measures adopted by the IRGC.
"The problems generally exist in our neighboring countries, where the terrorist elements are usually flown into the country from outside," he explained.
The commander also warned against the "main threat" of Takfiri trends throughout the region.
In relevant remarks last month, Iran's Judiciary chief had cautioned against the growing threat posed by Takfiri (extremist) groups, and called on the country's intelligence ministry and the Islamic Revolution Guards Corps (IRGC) to keep close watch on those groups' possible infiltration into the country.
"Takfiri and Salafi streams have nothing to do with Islam and the beliefs of Sunni (Muslim) brothers, but they are sects fabricated by the West to undermine the Islamic societies," Ayatollah Sadeq Amoli Larijani said in a gathering of senior judicial authorities here in Tehran at the time.
He also warned against the menace of those vicious sects to the entire Muslim world, including the Islamic Republic, and added, "We call on the intelligence ministry and the IRGC to remain vigilant in the face of the danger of Takfiri streams' infiltration into the country."
Ayatollah Amoli Larijani further asked the Iranian intelligence bodies to take an appropriate response to the "anti-security nature" of the Takfiri groups.
The Judiciary chief then urged the whole Iranian Muslims, including the Sunni Muslims, to reject the Takfiri groups and prevent those dangerous sects from penetrating into the country.