Six Car Bombs Rock Baghdad, Five Dead: Officials
TEHRAN (Tasnim) – Six car bombs ripped through Baghdad, mostly targeting Shiite neighborhoods, killing at least five people on Thursday, security and medical officials said.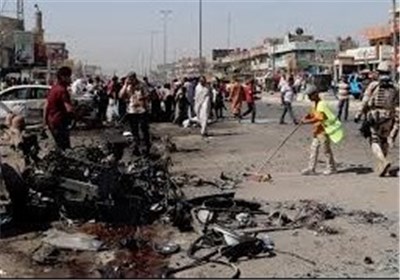 The blasts occurred within an hour of each other from around midday (0900 GMT) onwards in various parts of the Iraqi capital, leaving dozens more wounded, the AFP reported.
Four of the neighborhoods hit are populated mostly by Iraq's Shiite majority, while the other two were in the commercial Karrada district of central Baghdad. Three of the blasts targeted market areas.
No one immediately claimed responsibility for the bombings, but militant groups including the Islamic State of Iraq and the Levant have in the past taken credit for bombing campaigns in the capital.