AEOI Chief: West's Efforts to Undermined Geneva Deal Self-Defeating
TEHRAN (Tasnim) – Efforts underway by the West to undermine the nuclear deal signed between Iran and the world powers in November would harm the western side not Iran, Head of the Atomic Energy Organization of Iran (AEOI) Salehi said.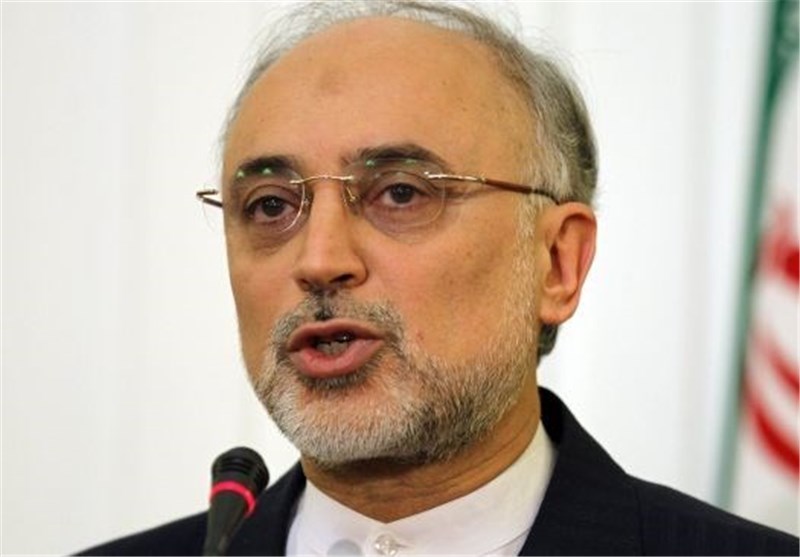 "The West must avoid seeking adventures in the ongoing talks with Tehran over its nuclear energy program," Salehi said on Friday.
The Iranian official said that the outcome of any adventurism towards Iran would backfire and Iran will not lose anything in that respect.
"We will not lose anything in this situation but the other side will be harmed," he stated.
The Iranian nuclear chief also said that Iran will continue its negotiations with the International Atomic Energy Agency (IAEA) to outline a roadmap on more bilateral cooperation under a joint statement signed between Tehran and the agency in November 2013.
Meantime, Officials representing the IAEA held a new round of talks with Iranian nuclear authorities in the capital Tehran today.
On Friday evening, IAEA Deputy Director General and Head of Department of Safeguards Tero Tapio Varjoranta, accompanied by two other officials from the UN nuclear body, arrived in Tehran to hold the talks.
Iran and the UN nuclear body signed a joint statement in November 2013 to outline a roadmap on bilateral cooperation on certain outstanding issues.
Under the deal, Iran agreed, on a voluntary basis, to allow the IAEA inspectors to visit the Arak heavy water plant and the Gachin uranium mine.
The IAEA inspectors had already visited the Arak heavy water production plant on December 8, 2013. And later on January 29, a 3-member team of the inspectors carried out an inspection of Gachin uranium mine in southern Iran.