Iran, IAEA Start 2nd Day of Negotiations
TEHRAN (Tasnim) – The Iranian capital on Sunday saw officials representing the Atomic Energy Organization of Iran (AEOI) and the International Atomic Energy Agency (IAEA) holding another meeting for the second day in a row to discuss different issues within the framework of a November statement.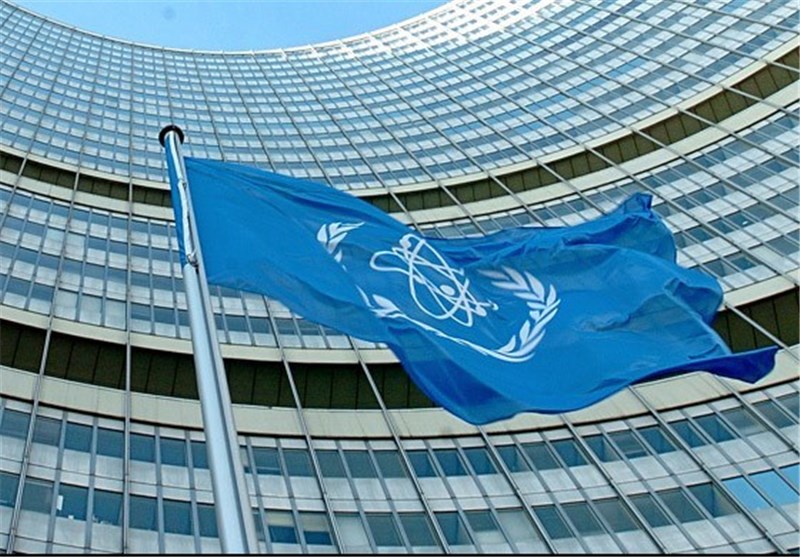 The two sides held the third meeting in two days, with high-ranking representatives in attendance in Tehran.
Iran's Ambassador to the IAEA Reza Najafi led the Iranian team of negotiators, while IAEA Deputy Director General and Head of Department of Safeguards Tero Tapio Varjoranta headed a delegation of the UN nuclear body.
Earlier on Saturday evening, AEOI Spokesman Behrouz Kamalvandi hailed the first day of talks as "good, constructive and progressing."
Iran and the UN nuclear body signed a joint statement in November 2013 to outline a roadmap on bilateral cooperation on certain outstanding issues.
Under the deal, Iran agreed -- on a voluntary basis -- to allow the IAEA inspectors to visit Arak heavy-water production plant and the Gachin uranium mine.
Elsewhere in his remarks on Saturday, Kamalvandi noted that the two sides have discussed 6 issues within the framework of the statement they had previously signed onto, adding that the prospect of future cooperation between Iran and the IAEA was also mooted at the meetings.
The Islamic Republic would also answer a number of questions to remove some "fabricated ambiguities" regarding its peaceful nuclear program on the basis of goodwill, the spokesman added.
"The International Atomic Energy Agency expressed satisfaction in the talks with the Islamic Republic of Iran's cooperation within the framework of Tehran statement," said Kamalvandi.
The IAEA inspectors visited the Arak heavy-water production plant on December 8, 2013. And later on January 29, a 3-member team of the inspectors carried out an inspection of Gachin uranium mine in southern Iran.
In the meantime, IAEA Director General Yukiya Amano said on January 31 that after recent progress with Iran, it is time to handle "more difficult" issues pertaining to its nuclear program.
"We started with measures that are practical and easy to implement, and then we move on to more difficult things," Amano said.
"We certainly wish to include issues with possible military dimensions in future steps ... We have already discussed it and will continue to discuss it at the next meeting" between the IAEA and Iran on February 8, he said.