Iranian University Students to Send Aid to Syrian Refugees
TEHRAN (Tasnim) – Iranian students at Tehran's Amir Kabir Industrial University in cooperation with an international charity organization have prepared humanitarian packages for the Syrian refugees.
February, 09, 2014 - 18:42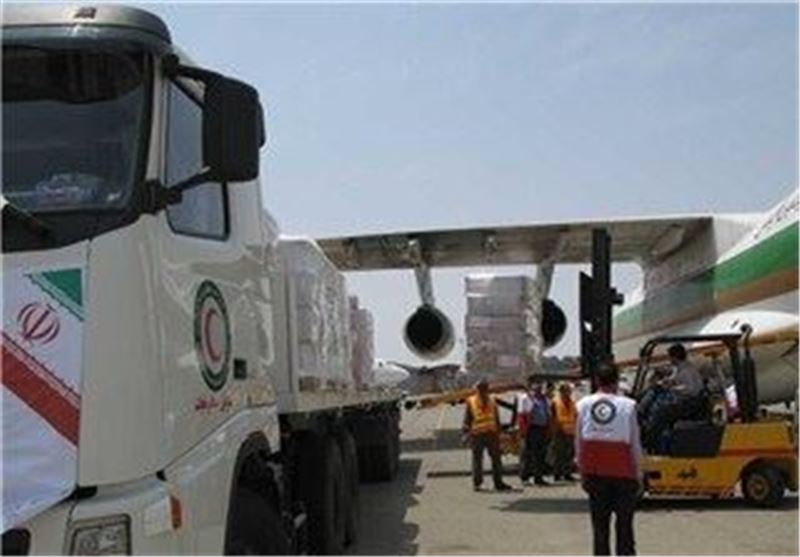 The Students Basij (volunteer) Organization of Amir Kabir Technical University of Tehran and the International Center for a Better Future prepared the consignment which includes clothes and blankets.
The humanitarian aid will be forwarded for the Syrian refugees on Monday.
That is while the Iranian Red Crescent Society announced on February 1 that it had dispatched the second consignment of humanitarian supplies this year to the displaced Syrians who have taken refuge in Jordan, Iraq and Lebanon.
The consignment will be delivered to the Red Crescent societies of Jordan and Iraq, as well as Lebanon's Red Cross society, to be handed out to the Syrian refugees in those three countries, Mohammad Shahabeddin Mohammadi Araqi, an official with the Iranian Red Crescent Society said.
He also added that the consignment of the humanitarian aid consists of tents, blankets and dialysis machines, among other goods.
Araqi then noted that such humanitarian assistance is being provided following a request from the International Federation of Red Cross and Red Crescent Societies (IFRC) for emergency aid for the Syrian refugees.