Iran's Nuclear Fuel Cycle to Remain Intact: Defense Minister
TEHRAN (Tasnim) - Iran's defense minister reiterated on Sunday that the nation will never allow the country's nuclear fuel cycle to come to a halt.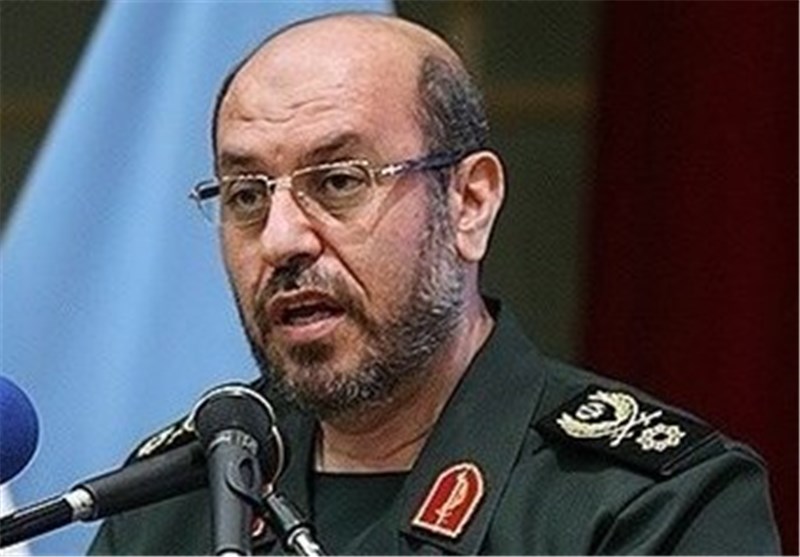 Speaking in a gathering of the Defense Ministry personnel on Sunday, Brigadier General Hossein Dehqan affirmed that the nuclear fuel cycle would never be brought to a halt in Iran, and stressed that the Iranian nation and leadership will never allow the national dignity to be undermined by foreigners.
He also touched on the nuclear negotiations between Tehran and the major world powers, saying Iran wants to make sure that the other side "would not hatch plots" during the course of talks.
"They (negotiating parties) say we want to make sure during the process of talks that Iran is not after nuclear weapons, while this is we who should make sure that they do not hatch plots against us, and remain committed to what they sign onto," he explained.
On November 24, 2013, Iran and the Group5+1 (the five permanent UN Security Council members plus Germany) signed a six-month deal on Tehran's nuclear program in Geneva after several rounds of tight negotiations.
Based on the interim deal (the Joint Plan of Action), the world powers agreed to suspend some non-essential sanctions and to impose no new nuclear-related bans in return for Tehran's decision to suspend its 20% enrichment for a period of six months.
In relevant remarks on February 5, Iranian foreign minister and the country's top nuclear negotiator, Mohammad Javad Zarif, reiterated that Tehran's right to access nuclear technology for peaceful purposes is "non-negotiable."
"We have announced explicitly that Iran's nuclear technology is non-negotiable, and the talks of (restriction on) Iran's (nuclear) facilities are also inappropriate," Zarif said.
He once again stressed that the Iranian team of nuclear negotiators would never back down an iota from the nation's rights to nuclear technology, and said, "The Islamic Republic of Iran seeks to reach the ways to prove its peaceful purposes for those who intend (to know), through dialogue and reaching mutual understanding."