Iran Makes Protest to Pakistan over Abduction of Border Guards
TEHRAN (Tasnim) – Iran has conveyed its protest to the Pakistani government over the abduction and transferring of 5 Iranian border guards to Pakistan by a terrorist group.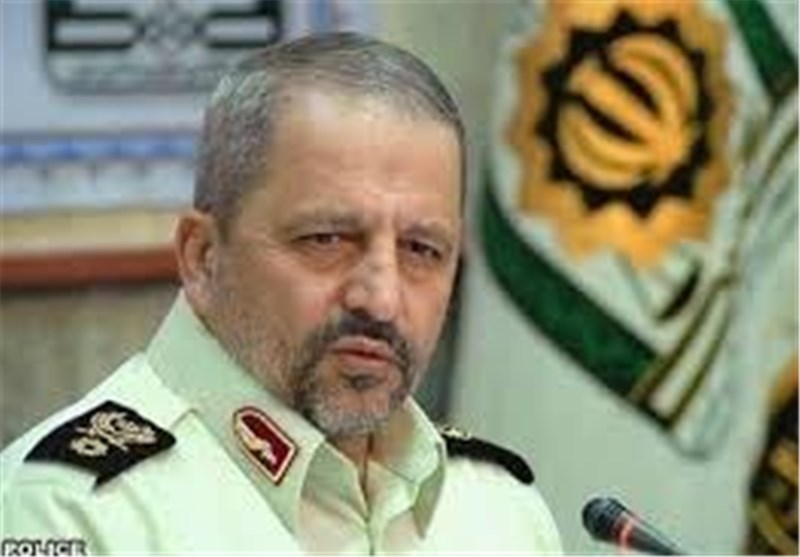 Iran's Police Chief Brigadier General Esmail Ahmadi Moqaddam made the remark on Sunday, adding that the border guards were abducted on the borderlines between Iran and Pakistan and taken to the Pakistani territory.
The two countries' border security officers are said to have begun their search for the guards after the incident occurred on Thursday.
No armed conflict is reported to have occurred between the Iranian border guards and the assailants.
The Jaish-ul-Adl terrorist group has reportedly claimed responsibility for the abduction of the guards in Iran's southeastern province of Sistan and Baluchestan.
Jaish-ul-Adl, which is widely believed to be a Saudi-backed ultraconservative Salafi group, has posted photos of the abductees on twitter.
The same group had killed 14 Iranian border guards and wounded three others in the city of Saravan in Sistan and Baluchestan Province last October.
In February 2013, Iran and Pakistan signed a security agreement which requires both sides to take strict measures to combat terrorism, human and drug trafficking.