Salehi: Iran Not to Lose Anything in N. Technology
TEHRAN (Tasnim) - Head of the Atomic Energy Organization of Iran (AEOI) Ali Akbar Salehi praised the country's eye-catching progress in the field of peaceful nuclear program, and stressed that nothing will be lost in nuclear technologies.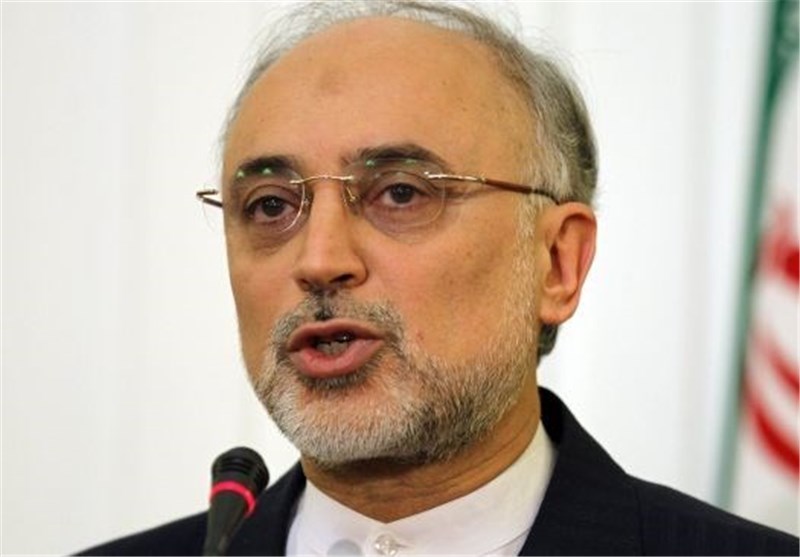 "Iran will not lose anything in the nuclear technology," Salehi said, addressing a group of military personnel here in Tehran on Monday.
He also touched on the achievements brought by the country's nuclear scientists, saying that Iran has acquired a new generation of centrifuges that are 15 to 16 times more powerful than the older types.
Salehi further noted that a November nuclear deal between Iran and the six major world powers has entitled the Islamic Republic to continue research and development activities in the nuclear sphere without any conditions.
On November 24, 2013, Iran and the Group 5+1 (the five permanent UN Security Council members plus Germany) signed a six-month deal on Tehran's nuclear program in Geneva after several rounds of tight negotiations. Based on the interim deal (the Joint Plan of Action), the world powers agreed to suspend some non-essential sanctions and to impose no new nuclear-related bans in return for Tehran's decision to freeze parts of its nuclear activities and to allow more inspection of its nuclear facilities.
The two sides are slated to hold a fresh round of talks in Austria later this month.
In relevant comments in late January, Iranian Deputy Foreign Minister for Legal and International Affairs Seyed Abbas Araqchi flatly rejected the talk of any plan for dismantling anything in the country's peaceful nuclear program.
He once again dismissed distorted interpretations of the Geneva nuclear deal, and asserted that Iran will never dismantle anything in its nuclear program.
And later on February 9, Iran's Defense Minister Brigadier General Hossein Dehqan also reiterated that the nuclear fuel cycle would never be brought to a halt in Iran, and stressed that the Iranian nation and leadership will never allow the national dignity to be undermined by foreigners.