Iran Tests New Generation of Long Range Ballistic Missiles
TEHRAN (Tasnim) - Iranian defense minister said the country has successfully test-fired a new generation of long-range ballistic missiles and a new type of laser-guided missile ahead of the 35th anniversary of the Islamic Revolution victory.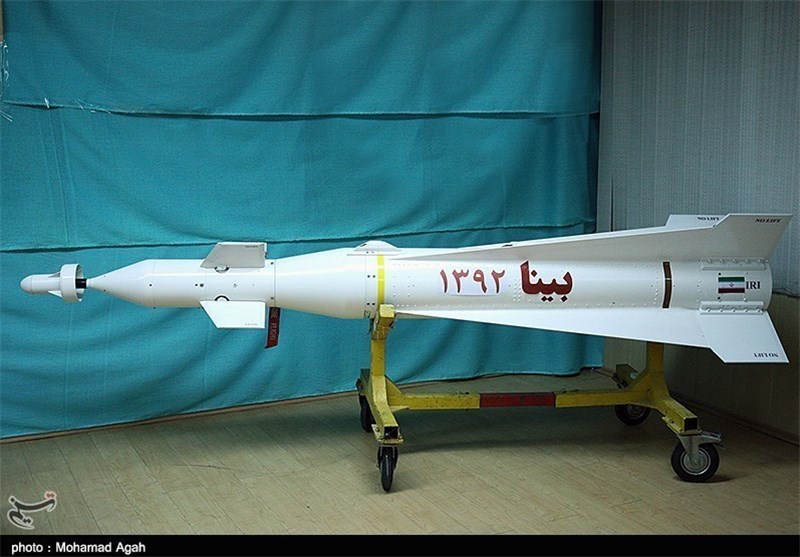 Speaking in a Monday ceremony to unveil the domestically-made missiles in Tehran, Brigadier General Hossein Dehqan stressed that the new achievements have been made thanks to the Iranian experts' constant efforts.
As regards the characteristics of the new ballistic missile, which has been designed and manufactured by the Defense Ministry's experts, Dehqan said, "The new generation of the long-range ground-to-ground ballistic missile with fragmentation warhead is employed to annihilate the enemy's armaments and military equipments."
Enumerating the distinguishing features of the new missile, the minister noted that it can evade the enemy's anti-missile systems, destroy various types of targets and can even demolish separate targets at the same time.
He also pointed to another home-made laser-guided missile, dubbed 'Bina', which has been successfully test fired, and added, "The Bina missile is a laser-guided air-to-ground and ground-to-ground one, which can be fired from an aircraft and from various types of ground launchers."
Brigadier General Dehqan further noted that the Bina missile is capable of hitting important targets such as bridges, tanks, armaments and the enemy's command and control centers with high degree of precision.
Among the features of the new laser-guided missile are extraordinary agility in destroying the targets, easy maintenance and fast deployment capability, the minister said.
Meanwhile, Iranian President Hassan Rouhani, in a message later in the day, praised the country's local experts for their efforts in producing the new missiles, and congratulated Supreme Leader of the Islamic Revolution Ayatollah Seyed Ali Khamenei and the Iranian nation on the new achievements.
Over the past years, Iran has made important breakthroughs in its defense sector and attained self-sufficiency in producing important military equipment and systems.
The Islamic Republic has repeatedly assured other nations, especially its neighbors, that its military might poses no threat to other countries, stating that its defense doctrine is based on deterrence.