Pakistani Taliban Concludes Negotiations
TEHRAN (Tasnim) - Two days of talks between the Pakistani Taliban and their intermediaries in the tribal Waziristan region concluded.
February, 11, 2014 - 11:44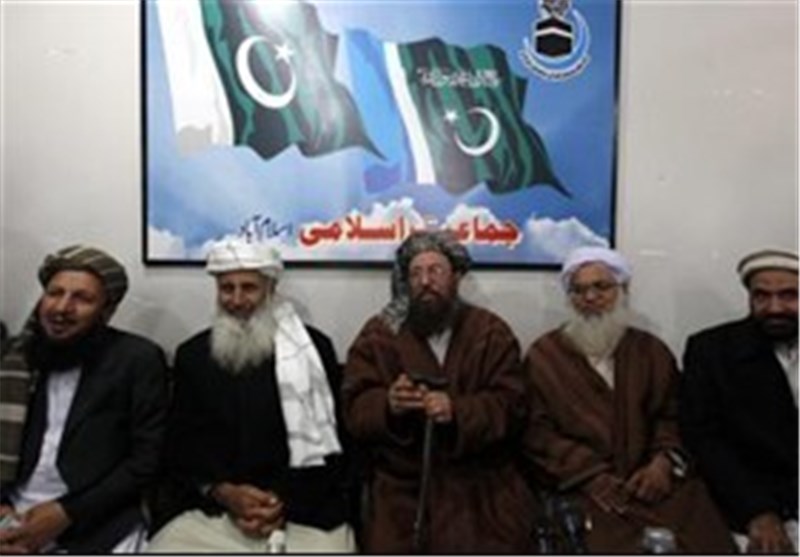 The discussions, which ended on Monday, were part of ongoing peace negotiations with the Nawaz Sharif government, which began last week.
Mohammad Ibrahim, a senior member of the Tehreek-e-Taliban Pakistan (TTP) dialogue committee, and leader of the northwest Afghanistan branch of the Jamaat-e-Islami party, was at the talks and held a news conference in the northwestern town of Akora Khattak on his return from North Waziristan.
Since July 2007, Pakistan has been gripped by a TTP-led insurgency, concentrated largely in the northwest.
Ibrahim said he was feeling positive that progress was being made. He said that he conveyed the government's demands to the TTP leadership and received demands from the group, but declined to disclose them.
Pakistan's military entered the tribal areas in 2003 after the US invasion in 2001 of Afghanistan, launching operations against homegrown and foreign fighters, Al Jazeera reported.
Ibrahim said "both the committees have requested both the sides to take care and to avoid any violent activities ... which can spoil these negotiation processes".
The Taliban committee is likely to hold a meeting with a government committee on Tuesday in Islamabad.
The TTP says it wants security in the tribal areas taken out of the hands of the army and given to local security and administrative officials, a move which would strengthen the fighters' control.
There is widespread scepticism about the chances of ending the TTP's violent campaign, particularly since regional deals have quickly broken down in the past.