Egypt Sets Trial Date for Al Jazeera Staff
TEHRAN (Tasnim) - The trial of three Al Jazeera English journalists who are being held in Egypt has been set for February 20, the state news agency reported.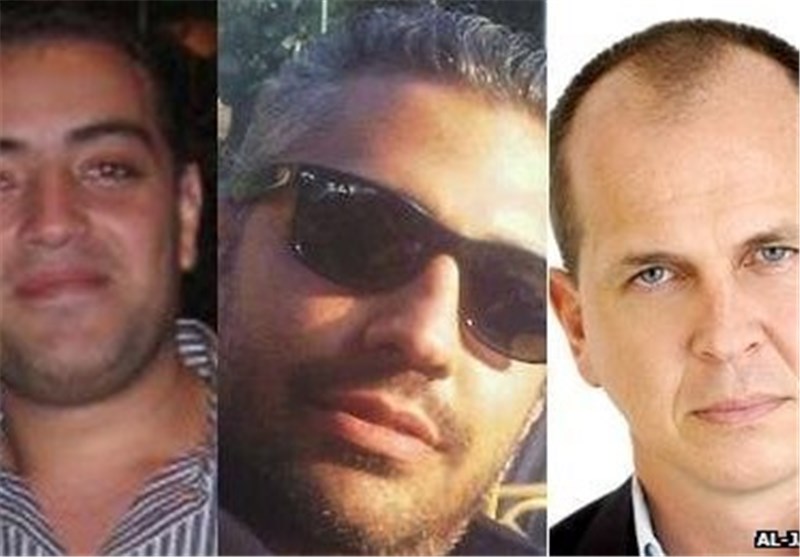 The agency said that Mohammed Fahmy, Baher Mohammed and Peter Greste have been charged along with 17 other defendants.
They are accused of having links to a "terrorist organisation" and of spreading false news. They have now been in detention for 44 days.
The Egyptian government has said they have ties to the Muslim Brotherhood, which was declared a terrorist organisation on December 25th.
Al Jazeera has denied all charges against its staff and demanded their "unconditional release".
Abdullah al-Shami, from the station's Arabic sister channel, is not part of the case. He was arrested in August and is in the third week of a hunger strike to protest his imprisonment.
Another journalist from the media network, Mohamed Badr, was acquitted of a charge that he was involved in rioting in Cairo and has been released.
Last week, Al Jazeera said it was served with a list of 20 people being pursued by the Egyptian government, but that only nine of those named were on its staff.
New to that list were British journalists Sue Turton and Dominic Kane, who had reported from Cairo after the toppling of former president Mohamed Mursi.
The others named were Egyptian producers and engineers working for the network in Qatar.