Thai Opposition Loses Bid to Annul Election
TEHRAN (Tasnim) - Thailand's Constitutional Court on Wednesday rejected a request by the country's main opposition party to annul a controversial election disrupted by anti-government protests.
February, 12, 2014 - 14:01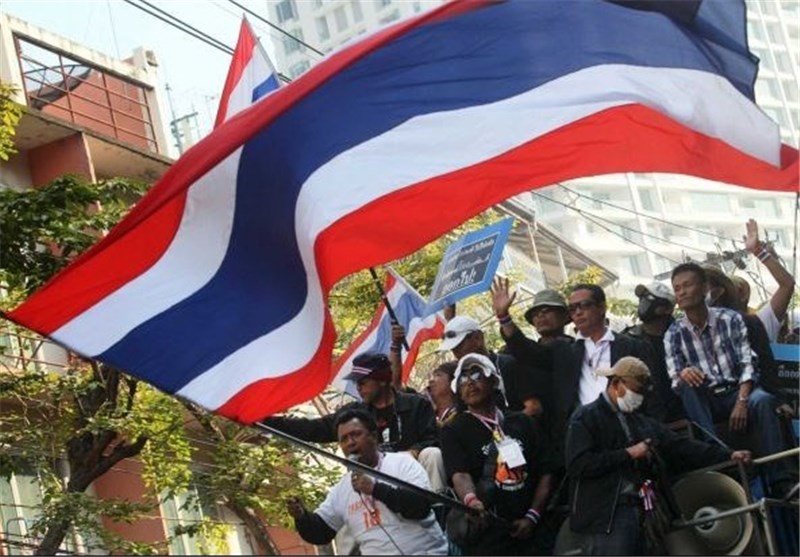 The court said in a statement that it had declined to consider the petition by a Democrat Party lawyer to nullify the February 2 vote because there were insufficient grounds.
Prime Minister Yingluck Shinawatra called the election in an attempt to assuage opposition protesters who have staged more than three months of mass street protests seeking her resignation.
The Democrats boycotted the vote, saying it would not end a political crisis stretching back to a military coup in 2006 that ousted Yingluck's elder brother Thaksin Shinawatra as premier.
The protesters want Yingluck to stand down to make way for an unelected "People's Council" to enact reforms to tackle corruption and alleged vote buying before new polls are held, AFP reported.
Demonstrators prevented 10,000 polling stations from opening in this month's vote, affecting several million people, mainly in opposition strongholds in Bangkok and the south.
The opposition's legal challenge was based on the failure to hold the entire election on the same day.
Yingluck's opponents say her government is controlled by Thaksin, who fled Thailand in 2008 to avoid going to jail for a corruption conviction and now lives in Dubai.
Pro-Thaksin parties have won every election for more than a decade, most recently in 2011 under Yingluck, helped by strong support in the northern half of the kingdom.