Spokeswoman: Iran, Sextet to Talk Merely about N. Issues
TEHRAN (Tasnim) - Iranian Foreign Ministry spokeswoman lashed out at the White House for raising irrelevant subjects ahead of the nuclear talks between Tehran and the six major world powers, saying the negotiations will merely focus on nuclear issues.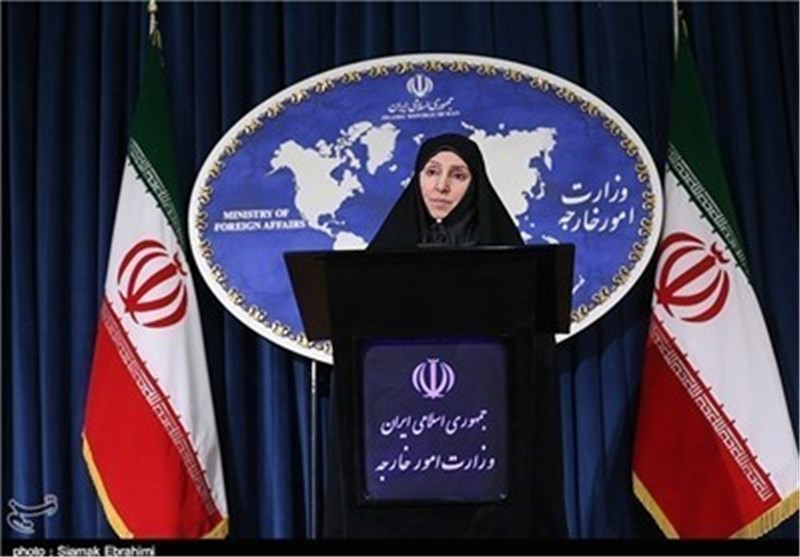 "Not any other subject, except the issue of Iran's peaceful nuclear activities, has been on the agenda in negotiations with the Group 5+1 in any of the previous stages, neither will it be in the coming round of talks," Marziyeh Afkham said on Wednesday.
Tehran and the Group 5+1 (Russia, Britain, the US, China, France and Germany) are due to begin a new round of talks in Vienna on February 18, aimed at working out a final agreement on Iran's peaceful nuclear program.
The two sides have already reached an interim nuclear deal in November last year, known as the Geneva agreement, which has come into effect since January 20.
Afkham further reacted to a White House spokeswoman's recent provocative remarks about Iran's missile capabilities, and referred to the Islamic Republic's defensive might as a contributing factor of the country's power.
"Iran has always expressed its preparedness to expand defensive interactions and cooperation with the regional countries as an important tool for the materialization of peace, security, stability and mutual trust," she explained.
Her comments came after White House National Security Council (NSC) Spokeswoman Bernadette Meehan said on Tuesday that the US aims to stop Iran's missile tests under a final nuclear agreement.
"We have seen reports that Iran has tested two missiles. Iran's missile program continues to pose a dangerous threat to region, and is an issue we monitor closely," she told the Washington Free Beacon on Tuesday.
It came after Iran's Defense Ministry announced on Monday that it has successfully test-fired a new generation of long-range ballistic missiles and a new type of laser-guided missile.
Earlier on Sunday night, Seyed Abbas Araqchi, Iran's deputy foreign minister and one of the country's top nuclear negotiators, had affirmed that Tehran will never allow any talk of its defensive capabilities to be mooted in the negotiations with the six major world powers, neither in the first step of the Geneva nuclear deal nor in the final step.
"The Islamic Republic of Iran's defensive issues are neither negotiable nor subject to compromise, and they (defensive issues) will be definitely among our red lines in any negotiation," Araqchi said in a television talk show.
He also made it clear that Tehran will never allow any member of the Group 5+1 to raise discussions about Iran's defensive program, reiterating that the issue in "non-negotiable" in essence.
"We will by no means allow anybody to propose the subjects other than the nuclear ones in the talks, particularly what pertains to (Iran's) defensive discussion," he underlined.