IRGC Thanks Nation for Massive Participation in Tuesday Rallies
TEHRAN (Tasnim) – The Islamic Revolution Guards Corps (IRGC) thanked the Iranian nation for their "meaningful, enthusiastic, enemy-crushing and massive" participation in Tuesday rallies marking the anniversary of the victory of the Islamic Revolution.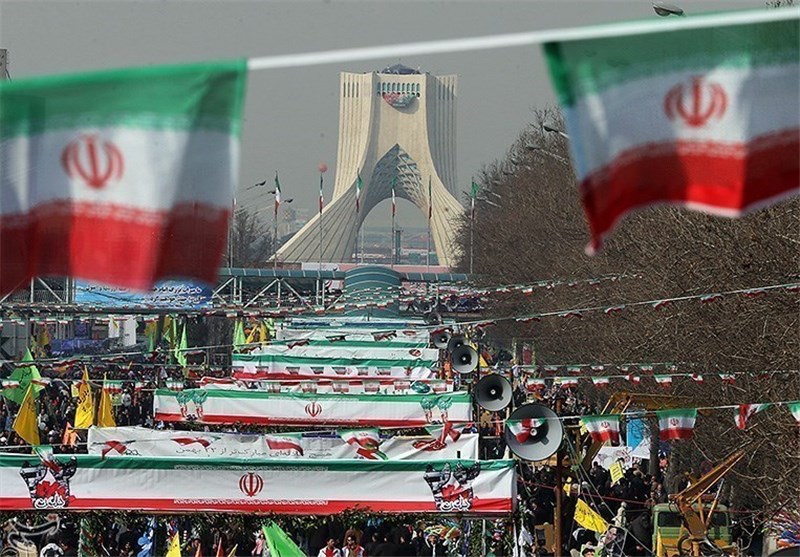 In a statement issued on Wednesday, the IRGC underlined that Iranian people's huge presence in Tuesday rallies once again indicated the steadfast commitment of the nation to the sublime causes and values of the Islamic Revolution.
Iranians on Tuesday celebrated the 35th anniversary of the victory of the 1979 Islamic Revolution. Millions of people of different social strata, carrying flags and banners in support of the Islamic Republic, poured into the streets in nationwide mass rallies to mark the occasion.
The huge crowd of demonstrators in the rallies also paid tribute to the late founder of the Islamic Republic, Imam Khomeini, under whose leadership the revolutionary movements triumphed over the despotic regime of Pahlavi on February 11, 1979.
Carrying images of Imam Khomeini and Supreme Leader of the Islamic Revolution Ayatollah Seyed Ali Khamenei, people in Iranian cities reaffirmed their allegiance to the causes of the Islamic Revolution.
The IRGC further said the option of Iranian nation's presence in the scene and full readiness to confront the enemies' threats has put in the shade all of the "on the table" options of the US and its allies.
It was referring to the recent remarks by US officials, including Secretary of State John Kerry, threatening Iran with the military option that "is still on the table".
The IRGC message considered the Iranian people's "timely, maximum and smart participation" in the Tuesday marches as a strategic potential and a firm backing for Iran's powerful stance in nuclear negotiations with the G 5+1 (the five permanent UN Security Council members plus Germany).
Tehran and the G5+1 (also known as P5+1 or E3+3) on November 24 reached a six-month deal, know as Geneva agreement, on Iran's nuclear program.
The breakthrough deal, which has come into effect since January 20, stipulates that over the course of six months, Iran and the six countries will draw up a comprehensive nuclear deal which will lead to a lifting of the whole sanctions on Iran.
The two sides are due to begin a new round of talks later this month, aimed at working out a final agreement on Iran's peaceful nuclear program.