Speaker: Iran Ready to Cooperate with Iraq in Fighting Terrorism
TEHRAN (Tasnim) – Iranian Parliament Speaker Ali Larijani in a message to his Iraqi counterpart Osama al-Nujaifi stressed Tehran's preparedness to cooperate with Baghdad in fighting terrorism.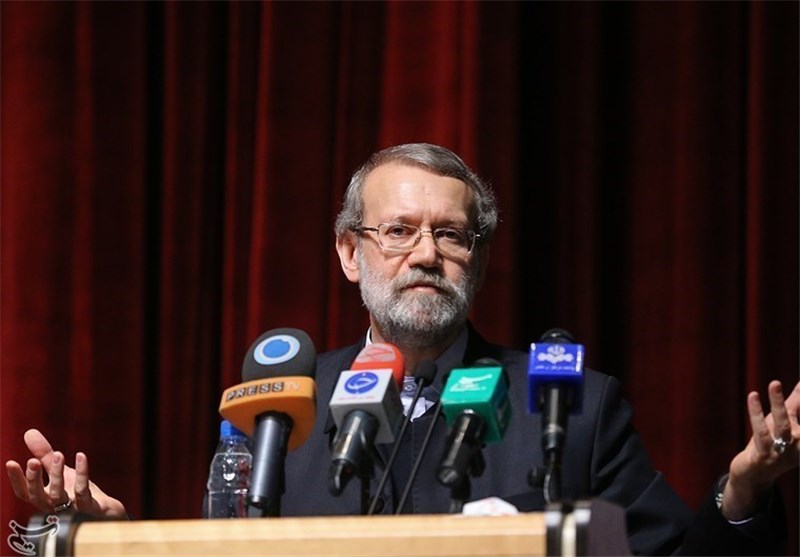 In his message on Wednesday, Larijani also slammed the assassination attempt against Osama al- Nujaifi and his brother Atheel al-Nujaifi.
A roadside bomb went off Monday near the convoy of Osama al- Nujaifi and Governor Atheel al-Nujaifi in northern Iraqi province of Nineveh, wounding two of the speaker's bodyguards. The brothers escaped unharmed.
Larijani reiterated the Islamic Republic of Iran's principled policy of fighting terrorist groups, and stated, "Undoubtedly, terrorism is a serious threat to security, peace and progress of all regional nations and fighting it requires concerted regional cooperation."
Violence has surged across Iraq in recent months, reaching its highest level.
According to the UN Mission for Iraq, more than 8,000 Iraqis were killed in 2013. This year, in January alone, some 1,013 people were killed, making it the deadliest month since April 2008.
Iraqi Prime Minister Nouri al-Maliki says al-Qaeda terrorist group is behind the killing of thousands of people in his country.
The premier blames the group for "destroying the houses of citizens and killing them, and blowing up government departments."