Egypt's Sisi on Second Day of Russia Trip
TEHRAN (Tasnim) - Egypt's powerful military chief is in Russia to discuss his country's bilateral relations with the Kremlin.
February, 13, 2014 - 13:01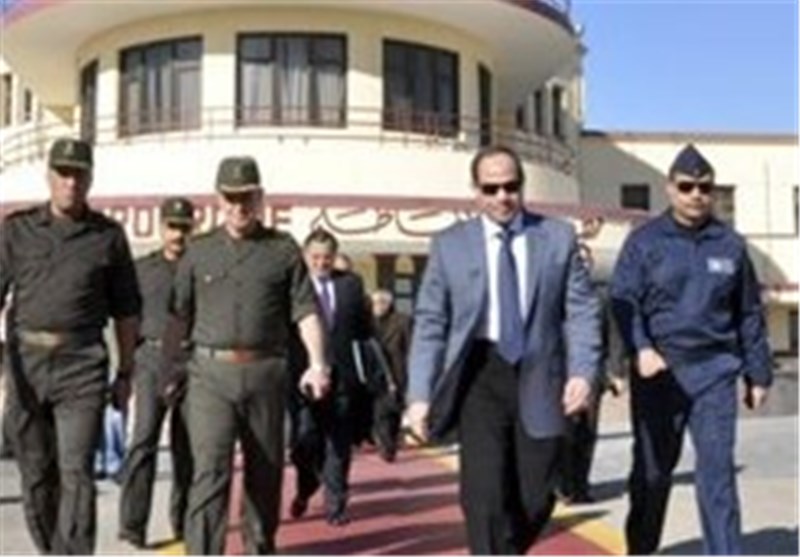 The trip is the first foreign engagement for Field Marshal Abdel Fattah el-Sisi, who is also the country's defence minister and widely expected to run for president.
The visit is seen as a move to reduce Egypt's reliance on the United States after relations cooled following the coup that overthrew former president Mohamed Mursi and Cairo's harsh response to the protests that followed it.
The trip comes "in response to the historic visit of the Russian defence and foreign ministers to Cairo" last November, the army statement on el-Sisi's trip said.
Sisi made a rare appearance in civilian clothes on his way to Moscow, fuelling speculation he was trying to appear more presidential before announcing a bid for top office. The country's top military body recently endorsed his candidacy.
He and Nabil Fahmy, the Egyptian foreign minister are holding talks with Russian foreign minister Sergei Lavrov and the trio are expected to hold a press conference later on Thursday
Sisi will also meet with Russian President Vladimir Putin on Thursday, Al Jazeera reported.
The high-profile visit comes amid reports of a $2bn Gulf-funded arms deal in the making with Russia. Funded mainly by Saudi Arabia and the United Arab Emirates, the deal, if signed, will once again underscore the Gulf states' support for Egypt's military-backed government.
Longtime opponents of Mursi's Muslim Brotherhood, they backed the coup against him and, along with Kuwait, have pledged more than $12b in grants and loans to the army-backed interim government.
In a statement, Egyptian Foreign Ministry spokesman Badr Abdelatty said the Moscow visit was not "against anyone, but is to diversify partners."
Sisi has become hugely popular among a large segment of Egyptians who see him as the nation's saviour for ending the rule of the Muslim Brotherhood, who many accused of dominating power under Mursi.