Thai Police Retake Protest Camps in Bangkok
TEHRAN (Tasnim) - Hundreds of riot police moved through parts of the Thai capital to retake areas occupied by protesters who have been demanding the resignation of the government for the past three months.
February, 14, 2014 - 12:50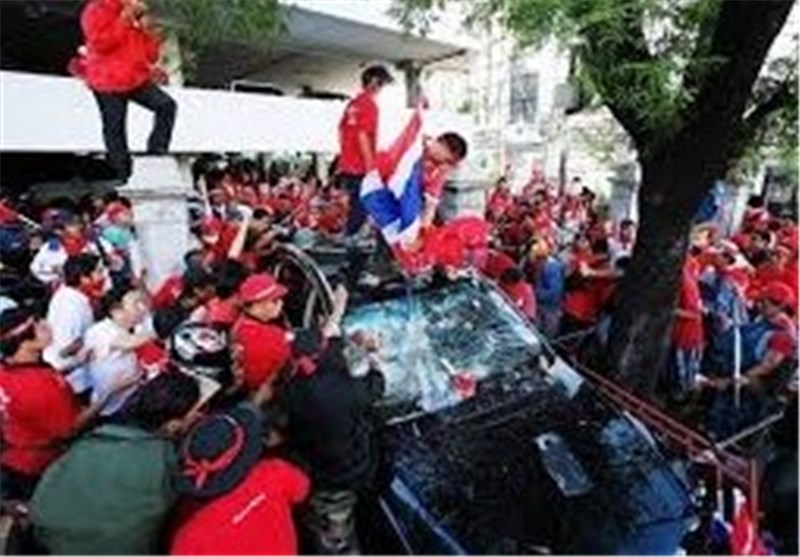 The operation in Bangkok started on Friday with police reclaiming besieged government headquarters without resistance.
Security forces re-took areas around Government House that Prime Minister Yingluck Shinawatra had been unable to use for about two months, according to AFP journalists, who witnessed the operation.
Most protesters appeared to have left the area already.
"Officials will return to work at Government House on Monday," Labour Minister Chalerm Yubamrung, who oversaw the move, told journalists as he inspected the building.
Yingluck and her cabinet have been forced to work from undisclosed locations around the city for weeks due to the demonstrations.
The protesters are demanding that her administration be replaced by a non-elected "people's council" which would implement reforms they say are needed to end corruption and money politics.
Protesters have battled police on several occasions, and have been targeted in several attacks for which no one has been arrested.
At least 10 people have been killed and scores injured in connection with the protests, Thailand's biggest anti-government street rallies in years.
As police entered the protest zone, they called for cooperation through a megaphone: "It is necessary for the police to clear this area ... For your own safety please strictly follow police instructions."
They then tore down tents and searched for weapons. Authorities said they confiscated slingshots, firecrackers and a variety of materials they said could be used for explosives, including a small bag of the chemical urea, metal objects and other items.