Obama to Meet Jordan's King in California Desert
TEHRAN (Tasnim) - President Barack Obama will launch a new round of Middle East diplomacy Friday in a plush oasis in the arid California desert, hosting a Valentine's Day summit with Jordan's King Abdullah II.
February, 14, 2014 - 15:19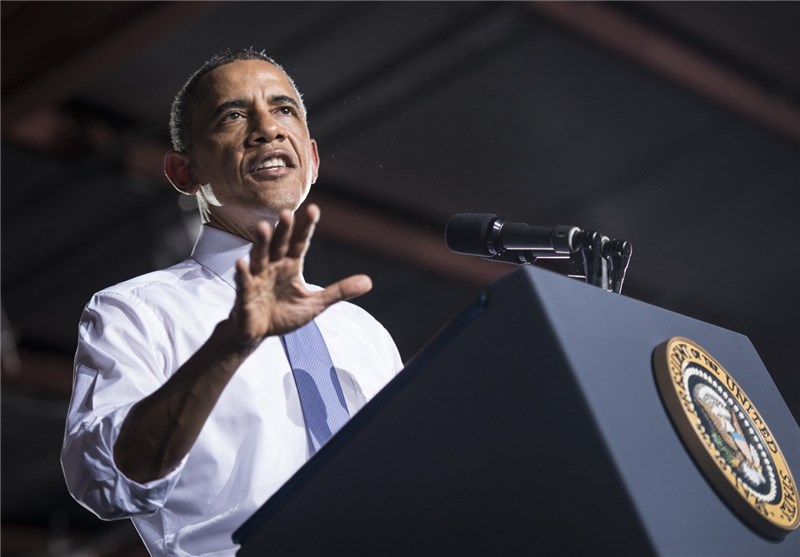 Obama and the king will swap the piles of snow in Washington for the Sunnylands retreat at the Annenberg estate in Palm Springs, to discuss issues including the pitiful torrent of refugees pouring into Jordan from Syria.
The meeting will be the first of a trio of meetings between Obama and Middle East leaders in the coming weeks.
On March 3, the US president will sit down at the White House for his latest encounter with Israeli Prime Minister Benjamin Netanyahu.
Then at the end of March, he will travel to Saudi Arabia.
Obama and his royal guest will sit down in California just two days after the US president admitted that Syria was "crumbling," while his Director of National Intelligence James Clapper described the civil war-splintered country as an "apocalyptic disaster."
Jordan has borne the brunt of much of the humanitarian overflow -- nearly 600,000 Syrian refugees have now crossed its borders, straining its infrastructure and finances, AFP reported.