Iranian Navy Manufacturing 3 New Jamaran-Class Destroyers
February, 14, 2014 - 15:42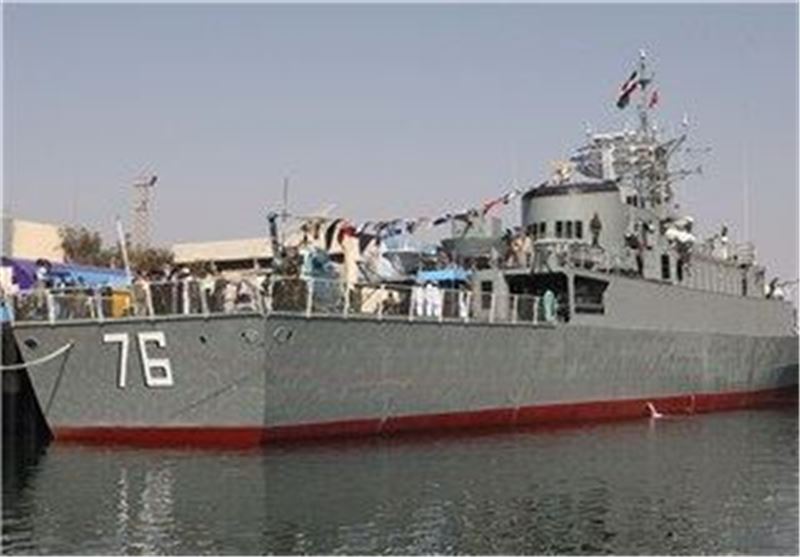 TEHRAN (Tasnim) - Iranian Navy Commander Rear Admiral Habibollah Sayyari said his forces are working on three new destroyers, noting that they are the upgraded versions of Jamaran-class warships.
The new destroyers known as Jamaran-3, 4 and 5 are being manufactured by the Iranian experts, and will be unveiled respectively in the future, Sayyari told reporters in the northern port city of Anzali on Friday.
The Iranian Navy launched its first domestically-built destroyer, Jamaran, in the waters of the Persian Gulf in February 2010.
The 1,420-ton destroyer is equipped with modern radar systems and other electronic warfare capabilities and has a top speed of up to 30 knots and a helipad.
Elsewhere in his remarks, the commander touched on the Iranian naval forces' missions in the high seas, saying the country's naval fleets have escorted some 2,000 vessels in the oceans over the past 4 years to protect them against pirate attacks.
And earlier on Thursday, Sayyari announced that the Navy is enhancing the presence of its fleet in the international waters and high seas.
He had explained that the international waters belong to all countries and "we will boost our presence in the high seas day after day".
This comes as Iranian Navy's fleet of warships has entered the Atlantic Ocean for the first time this week and is moving towards the US maritime border.
Iranian Navy's 29th fleet of warships departed for the Atlantic Ocean late in January in a bid to protect the country's cargo ships and oil tankers in the high seas.
The fleet is planned to serve intelligence, combat and training purposes. It is comprised of Kharg logistic warship –capable of carrying helicopters—and Sabalan destroyer, and is scheduled to travel some 25,000 nautical kilometers on its journey towards the Atlantic Ocean within three months.